Mornings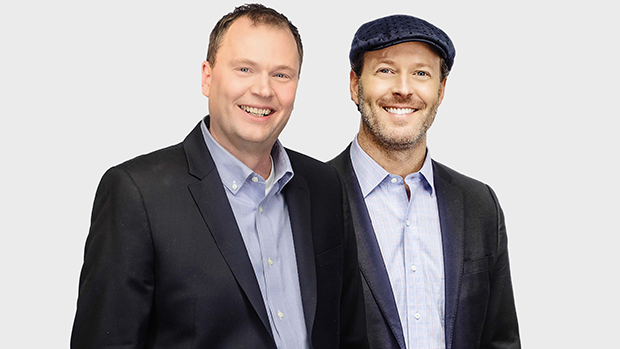 Airing weekdays from 6 to 10 a.m. ET, TSN 1200 Mornings features Shawn Simpson joining co-hosts John "JR" Rodenburg and Matt Hamer, as they share their unique insights and opinions on Ottawa's biggest sports stories.
Friday trips to Costco, concerns as NHL prepares to enter Phase 3, surprised an NHL player hasn't opted out yet, NCAA football, Impact lose opening match of MLS tournament and NBA players will have after hours access to Disney.

Mornings Hour 2

Simmer on cottage etiquette, how NHL clubs will fill their rosters, pace of play when NHL games resume, Tiger Woods will play next week, Lindy Ruff confirmed as Devils head coach and Blue Jays still don't know where they are playing.

Mornings Hour 3

The Athletic's Chris Stevenson on the NHL ready to move to Phase 3, Tiger ready to return to the tour and today in sports history.

Simmer mailing it in, Al MacInnis scaring goalies, new nickname for the Washington NHL franchise, Youth on Course program and wrenches.

Mornings Hour 1

Simmer preparing for a week of cottage life, Devils reportedly hiring Lindy Ruff as their next head coach, confusion if play-in games are part of the playoffs, more NHL dates, draft, free agency and when next season will start.

Mornings Hour 2

Air conditioning preset, Devils going with veteran coach Lindy Ruff, NHL Draft set for October 6th, NHL stops legal free agent tampering, Ivy League schools postpone fall sports, Jays sign 5th overall pick Austin Martin, MLS tournament begins and Cole Perfetti.

Mornings Hour 3

Moving furniture, Chris Pronger leaves the Florida Panthers, Lindy Ruff set to become head coach of the New Jersey Devils, Simmer makes his play-in series picks and sports birthdays.

CFL on TSN host Rod Smith on his pandemic hair, doing more PxP after Chris Cuthbert's departure, is a six game season viable, American players coming up to play and Edmonton's nickname.

Mornings Hour 4

CFL on TSN host Rod Smith on a possible CFL season and Eskimos nickname, Jordin Tootoo comments on the Eskimos debate and today in sports history.