Elimimian on record watch in Lions finale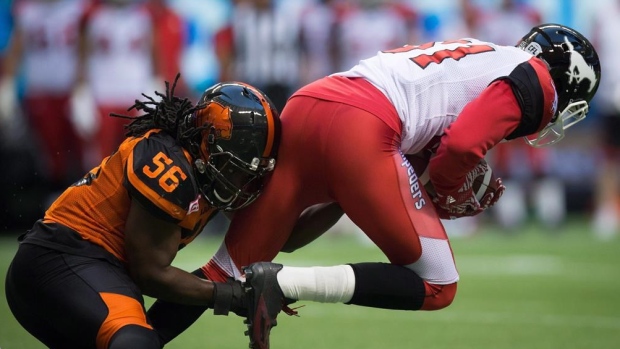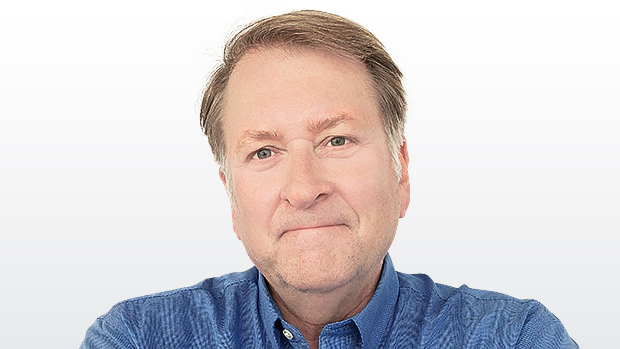 It's a little like choosing a favourite from a Picasso collection, or picking out an automobile from Jay Leno's garage. There's been so many solid seasons put together by B.C. Lions linebacker Solomon Elimimian over the years it is sometimes hard to tell them apart.

Though virtually nothing is on the line when the Lions play host to the Toronto Argonauts Saturday (7 p.m., TSN; 5 p.m. pre-game TSN 1040) and a miserable CFL season comes to an end for the home team, their beast-mode linebacker is still more than a little amped.

It may require the use of medium-strength field glasses, but Elimimian is within range of breaking his own league record of 143 defensive tackles, and would set a new standard with 11 takedowns in his final game of the season. In 17 games this year, he's had 10-tackle contests five times.

He's been nominated for two major individual awards, including most outstanding player, and voting members of the Football Reporters of Canada will see Elimimian has the numbers to be named top defensive player for the third time in four seasons at the very least.

Elimimian has competition in voting that must be completed by Sunday, however. Calgary Stampeders linebacker Alex Singleton has had a solid year on a team which until a few weeks ago appeared as if it had already booked passage to the Ottawa Grey Cup.

Singleton has an edge in some statistical categories like pressures, which overlooks the fact it is up to their respective defensive coordinators to choose whether to rush the quarterback. Overall, Elimimian still has an edge on combined defensive plays, which should be enough.

Elimimian, however, is of the belief it is never enough. It's one reason why a player who just turned 31 years of age seems so driven when all around him with the Lions this year is lost, and while he'll be counting tackles in a game where some teammates will be counting the minutes left in their season.

He has become something of a historian over the years as the accolades accumulate. He's aware that another major individual award would be the fifth of his eight-year career. Former Edmonton great Willie Pless is the only defensive player in league history to win five.

Elimimian admits he measures individual success in a way that keeps him going.

"At this point, and I mean this humbly, there's nobody who has accomplished what I have defensively," he said this week. "I want to exceed my own expectations. The only way I can do that is beating my records. I want the win (against Toronto) but I'm looking at the record."

Finding relevancy in award voting can often be an elusive pursuit. Detractors can also point out Elimimian is not with a Grey Cup contender this year. Neither thought holds much credence.

With 133 tackles, Elimimian already has three more than last year when he won defensive player honours, and players on losing teams have been shown award love before. The most recent example of a defensive player on a losing team being recognized came when J.C. Sherritt had 130 tackles in 2012 for the 7-11 Edmonton Eskimos, which could be the Lions' finishing mark if they can't solve Ricky Ray.

Collectively, the Lions are tops against the run going into their final game, which goes a very long way to pinpoint exactly how they've fared defending the pass when making an overall assessment of their defence this season.

The biggest difference with Elimimian compared to other years, however, is what he has done in an attempt to maintain law and order in a locker room which has had its challenges after the Lions unloaded players like Ryan Phillips, Jovan Olafioye and Adam Bighill.

"He's been the glue, not only for this defence but for this team," said Lions defensive coordinator Mark Washington. "He's been a lot more vocal. We had other mouthpieces out there before and he realized this year he had to step into the void."

There's a case to be made by the Lions to support kicker Ty Long as a nominee for top rookie. There's also a case for Elimimian, except in a market where the game these days is treated like leprosy in the Lower Mainland, award chatter is about as loud as being in an art gallery.

In a woeful season, it's at least worth noting that another Picasso has been put on the wall by their middle linebacker.

LIONS TALES: After a win over Winnipeg in which player evaluation was ranked with equal importance as snapping a five-game losing streak, the Lions will have a more familiar look to close out the year. Jeremiah Johnson will replace Chris Rainey at tailback after rookie Tyler Davis was evaluated as a punt returner. Chris Williams, however, will end the season as a healthy scratch for the third straight game.