Time for speeches over for Lions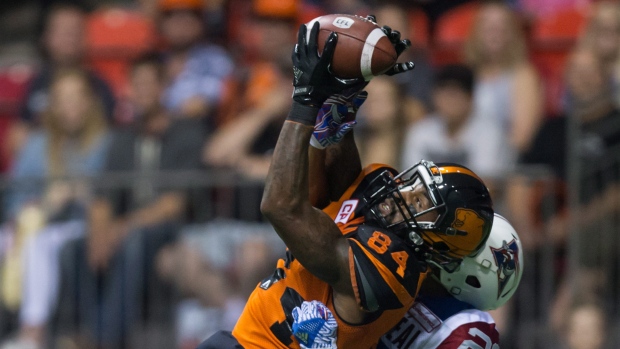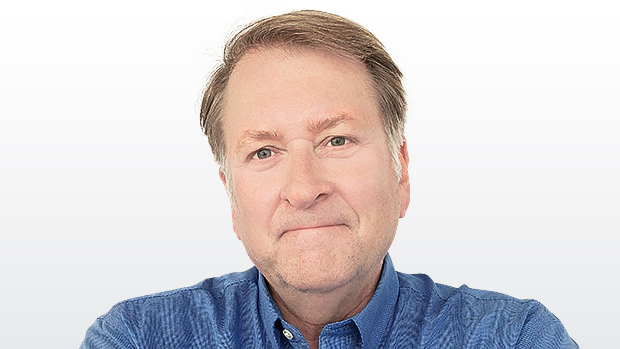 Manny Arceneaux knew a long time ago why he liked playing for Wally Buono. The receiver on the B.C. Lions dislikes motivational speeches about as much as his coach likes doling them out.
"Coaches and players give those speeches about we need to do this or that. I think that's some baloney. I usually find it's an insult to try and tell me something I'm doing already," Arceneaux said.
Talk with this team is indeed cheap, and after losing its last CFL game prior to their final regular season bye week, there's little that needs to be said about the Lions entering the final phase of their schedule and a date Saturday against the Ottawa Redblacks at B.C Place Stadium (4 p.m., TSN; pre-game 2 p.m., TSN 1040).
At 6-7 and in the basement of the West Division, the Lions feel they must win their remaining five games to make the playoffs for the 21st straight season, but there's also a helpless sense given they could take them all and still possibly not qualify for post-season play. B.C made several improvements during the off-season. Their divisional rivals have made more.
It's a challenge that has some players in search of an identity and prompted Buono, a longtime believer of continuity, making rare mid-course changes to the Lions practice regimen that has onlookers wondering if it will have any effect on their play.
It's exactly the type of position Arceneaux wants to be in right now.
"I like it because you can't give us any handouts," he said. "We put ourselves in this position. We just need to play good football… As a challenge we know what's in front of us. It's no secret; that's why i like it. I want to see if guys, including myself, will rise to the challenge."
"Coaches can give you a lot of hoo-rah speeches but we're to the point where we got to play football because you're auditioning for your resume."
The uncertainty arising from a disappointing 24-23 loss to the Hamilton Tiger-Cats in their last game, coupled with the prospect Buono likely will not return next year is calling players to wonder what lies ahead.
"We don't know who we are right now," admitted tailback Jeremiah Johnson. "And the funny thing is that (the answers) aren't really deep, we only have to scratch a little deeper and we're there."
The Hamilton loss, some contended, was rock-bottom for the Lions, who responded with a boisterous week of practice.
"We need that little edge," receiver Bryan Burnham contended. "We kind of felt like we were going through the motions; that's how the Hamilton game felt. 'They're a two-win team; they're not going to beat us in our house'. That's not the way it goes."
Some players have quietly complained that they are not in the best position to succeed because of the play-calling of offensive coordinator Khari Jones, who orchestrated an attack that ended with Johnson getting 17 touches against Hamilton but none in the red zone.
Burnham, however, is not part of that group.
"I know people say this and that about Khari's offensive game plan but we haven't been executing," said Burnham.
Buono did his part by emphasizing details and rearranging practice periods, partly as a means to reduce the boredom that comes with repetition. And while admitting it worked during week it has to be evident against Ottawa to be considered a success.
"You won't see the effects until the game but hopefully by changing the format it makes them realize there's an issue. When do you know that things are an issue? If you don't alter the direction." Buono said.
That's perfectly fine with Arceneaux, who recognizes the talent in his locker room that to this point has yet to come together.
"Everybody was so hung-up on the off-season about our (free agent) additions… it ain't about having the best guys; it's about having the right kind of guys," he said.
"Go to Calgary and these other teams that's winning and name me three (prominent) receivers or three on defence and special teams, and guys can only name one or two, not to take away any credit from those teams.
"But look at our roster. You have Arceneaux, Burnham, Nick Moore, Chris Williams. It doesn't matter how talented guys are individually; if you can't get them to play together you'll be in the position we're in now."
If that's the position of a team presently in the uneasy and unfamiliar place of potentially looking at the playoffs from the outside, think again, said Buono. For the Lions, the playoffs start Saturday.
"You want to be in the playoffs? We're in the playoffs," he said. "I've been here a million times. I can handle the pressure. Can you?"
LIONS TALES: This week's release of DL Ken Boatright has opened up a roster spot for sophomore import Josh Shirley this week, while OL Charles Vaillancourt is healthy enough to replace Andrew Jones… RB Shaquille Murray-Lawrence, who was injured recently in a head-on car crash not far from the Lions practice facility, was released by the club Friday.