Williams benching adds to Lions' woeful season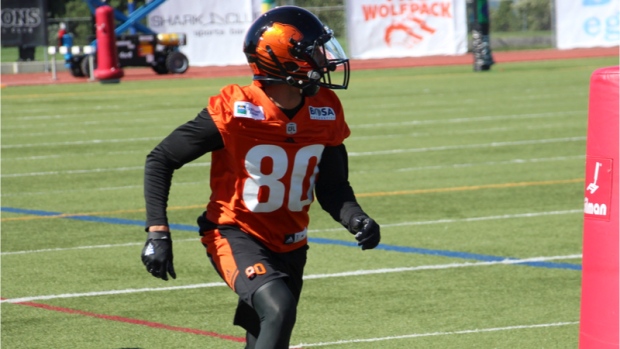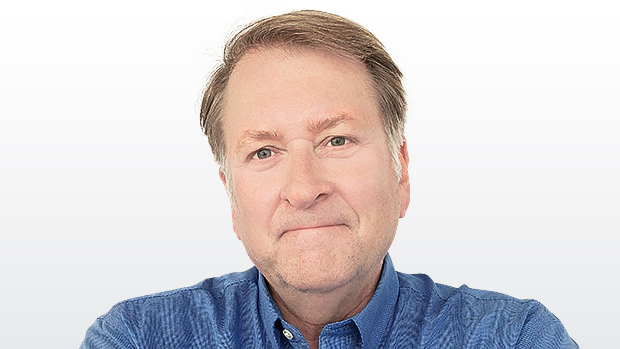 It'll surely happen again with the BC Lions, whether Wally Buono is at the podium or someone else this winter. A free agent signing will occur and as he is being handed a uniform to display for the cameras someone connected with the CFL team will talk about how fortunate they were was able to land his services.
When it does, think back about the big splash they tried to make with Chris Williams earlier this year and what has happened in the months since the veteran receiver began his comeback from ACL surgery.
The 30-year-old ran out of chances, at least for the time being, when the Lions lost to the Winnipeg Blue Bombers last week, and when Buono's team takes on the Edmonton Eskimos Saturday (7 p.m., TSN; pre-game 5 p.m., TSN 1040) Williams will be a healthy scratch off the 46-man roster.
Nick Moore, who started the season as Williams' understudy, will be back in a starting role. The numbers make the decision obvious. BC is 1-7 this year with Williams in the lineup. Moore is 8-4 over two seasons. It might be expected that Williams would have fewer yards than his fellow starters since his season only began Aug. 5, but he also has had more targets than Moore, Shaq Johnson and Marco Iannuzzi. Decision taken.
The knee injury which prompted the Ottawa Redblacks to move past Williams, according to Buono, is the culmination of several factors for the downturn in production of a player who had four straight 1,000-yard receiving seasons sandwiched around an NFL foray.
However, it also doesn't say a great deal about the Lions' ability to make sound moves in free agency and, in some respects, underscores why Buono has strayed away from trying to make the big splash over the years in the first place.
A few days after the Lions decided to sit Williams, Buono also this week cut free agent linebacker Tony Burnett, who became the third player of seven signed in the off-season to be jettisoned. Kicker Swayze Waters and special teams veteran Dylan Ainsworth, who had a neck issue, never made it past training camp. BC has not caught every injury break. DeQuin Evans went on the six-game injured list in August with back troubles and hasn't returned.
BC bolstered its depth with Buddy Jackson and Matt Bucknor during the winter, and also scrambled to land non-imports Ricky Foley, Louie Richardson and Andrew Jones once the season got underway. But if you're looking for answers as to how the season got away on the Lions, once they decided to make free agents out of players like Ryan Phillips, plus trading Jovan Olafioye last winter for example, you have to include Buono's record when shopping for talent himself.
It perhaps may not come as a surprise that the man in charge doesn't quite see things totally the same way.
"Trading (Olafioye)? Good decision. (Not re-signing) Jabar Westerman? Good decision. Ryan, we never wanted to let go. We wanted Ryan for leadership," said Buono, who went on to name a handful of his own free agents that were re-signed in the off-season who have produced.
"We're not in the business of being perfect. We're in the business of making decisions on what you know. The gutless person is the one that doesn't ever make a mistake. I've always said you get a player in free agency, you don't get the environment he was in. Sometimes you make decision in February that you don't know how they're going to turn out in June."
That was definitely the case with Williams, a point Buono is now willing to concede.
"I'm not blaming him, but he was coming off a knee injury. He's a good guy. Never complained. But we're not talking about personality. We're talking about (whether he's) a productive player. He really hasn't integrated all that well." Buono said.
It may just be the kind of rhetoric offered by a general manager who has shown no hesitation in the past about demanding a pay cut from an underachieving player who has another year on his contract, which happens to accurately describe Williams.
But the receiver, who is about to record career CFL lows, isn't running away from his numbers, either.
"I got to be better. Once we can focus on what we can control it will change but as of now it has been difficult," Williams said.
It won't get any easier in the future for the Lions, who have to decide which of their 27 scheduled free agents to re-sign this winter before deciding whether to take a chance on another player with whom they have no history.
Then there's the small matter as to who will be owner, coach, general manager and president.
But whether he is making the decisions or has slipped away to become a consultant leaving the work to the next general manager, Buono says there's no way to avoid shopping heavily in the free-agent aisle. The elimination of option-year provisions in veteran player contracts, he said, leave all teams no alternative.
You just might not see a shot of a hot-shot free agent newcomer holding up a Lions uniform in the newspaper for awhile, though.
LIONS TALES: The TSN story this week in which owner David Braley suggested the sale of his team won't be completed at least until the end of the year because of the pending concussion lawsuit before the Supreme Court of Canada brought by former receiver Arland Bruce has drawn a reaction. According to a source familiar with sale talks, Braley has discussed the circumstances surrounding the case with interested buyers, which the owner cited as an impediment. Braley also told TSN that interviews to find a president to replace Dennis Skulsky have occurred, a signal to some that he intends to remain in charge, however most of them took place last year. "Something is seriously wrong here," the source said. Buono said he hasn't been approached by Braley regarding the presidency and wouldn't be interested either, stating he is not qualified. Buono is under contract as coach and general manager until Feb. 1 and as a consultant until August, pending Braley's next move.