Maurice sticking to patient plan in Winnipeg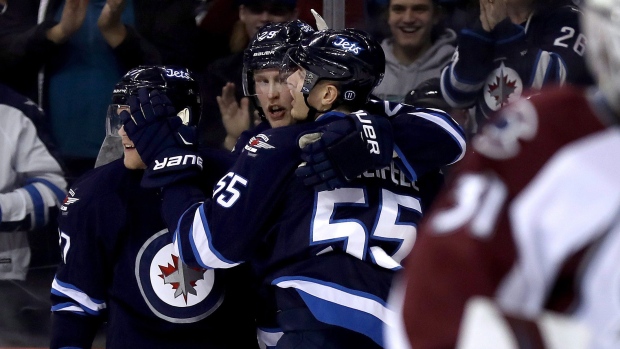 The old adage is "an elephant never forgets," but whoever says that has never met Paul Maurice.
Speaking with TSN 1050 Toronto on the first two games of the Jets' season, contests in which they were thumped 7-2 and 6-3 respectively and caused Jets fans to fear the plane had crash landed, Maurice showed an impressive memory of the proceedings that indicated they were integral.
"I know exactly who blew the zone on that third goal," Maurice said as an example of his recollection of the Jets' home opener against the Maple Leafs. "It was Matty Perreault who was caught down low and lost d-zone coverage."
Maurice remembers the details because he considers those first two losses "important." He described their play in those games as "a hangover from years past," where the team had a tendency to loosen up and lose structure when they were behind.
"Now they're just kind of into a real good level of grind here where they just go out and have a pretty good idea of how we're going to play, and if it's not going our way, there's not a lot of panic in our game."
The newfound mettle this iteration of the Jets possesses has been on display lately, they fell behind 2-0 to Minnesota and 2-1 to Vegas but didn't stray from their game plan. They reigned victorious in both, 7-2 and 7-4.
The Jets' success this year can be largely attributed to their embarrassing wealth of young talent. High end, homegrown guys Mark Scheifele, Patrik Laine, Jacob Trouba, and Connor Hellebuyck are big nightly contributors.
It's all coming together now, but it has taken years and a whole bundle of patience and trust in the process.
"There's a real strong plan to all of this," Maurice said, continuing that he and GM Kevin Cheveldayoff wanted to "play the kids."
"That was the plan going into the last two years," Maurice explained. "We played them. They didn't get benched when they made a mistake. They didn't get a free ride, but they played and they played a lot of minutes."
Maurice said the development of young players may not have been as apparent last year, as the team had a "brutal" schedule and was "devastated by injuries. Nonetheless, the budding players last year are now beginning to blossom.
Maurice is pleased with the way things are trending, but he isn't about to stray from the strategy the organization's set out. He continues to preach patience.
"We've still have a ways to go and it's just time, right? All the things we did last year in terms of playing these kids, we're doing it again this year. We're playing them more, a little harder structure on them, maybe squeezing them a little harder."