The Assiniboia Downs Warm-Up Show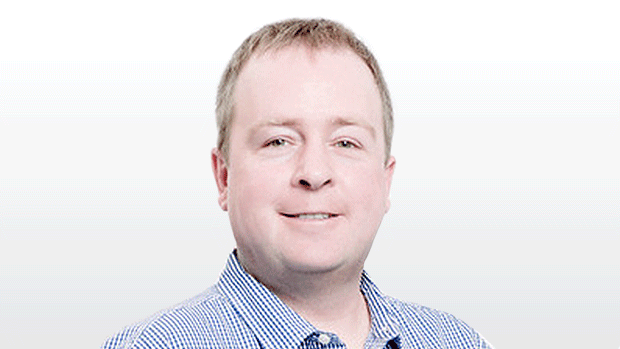 Offbeat, unpredictable and a whole lot of fun, Hustler will take us through 'what's crackin' each day in his world - and that can cover virtually anything!
Hustler has a lot to say after the Blue Bombers advanced to the Grey Cup. We keep the CFL talk going with broadcaster Mike Hogan in Toronto.

The Warmup - Nov. 13, 2019

Hustler looks ahead to the President's Cup and Week 11 in the NFL, plus a look back at the Jets loss to Colorado. Manitoba Bisons basketball coach Kirby Schepp and Geoff Fienberg also stop by.

The Warmup - Nov. 4, 2019

Hustler is back from a crazy weekend in sports for lots of Jets, NHL, NFL and CFL talk. Also Jason Agnew joins the show to discuss a crazy story in wrestling.

Hustler starts his journey without Michael Remis by making NFL picks with Nick Zif. Plus, Brandon Lang stops by to add to the NFL talk.

The Warmup - Oct. 30, 2019

Hustler and Michael Remis look at the Jets and Ducks and weigh in on the CFL individual awards. Also, Geoff Fienberg stops by to talk golf and NFL.

The Warmup - Oct 29, 2019

Andrew "Hustler" Paterson is joined by guests: Michael Remis (0:00) and Ben Heisler on fantasy football (21:00).

The Warmup - Oct. 28, 2019

Hustler and Michael Remis are joined by special guest and former TSN host Matt Leibel! They debate the merits of out door games, the Jets, NFL, World Series and more.

Rick Ralph fills in for Hustler alongside Michael Remis looking ahead to the Heritage Classic and a big game in the CFL.

The Warmup - Oct. 24, 2019

Rick Ralph was live at Ride Inside Hosted by CancerCare Manitoba Foundation. Hustler is off to the Heritage Classic! Michael Remis and Lyle Richardson stop by to talk NHL.