Radulov rewrites narrative with Habs playoff magic
Alexander Radulov scored a goal and added an assist to lead the Montreal Canadiens to a 3-1 win over the New York Rangers in Game 3 of their Eastern Conference quarter-final series on Sunday. Montreal leads the best-of-seven set 2-1. Game 4 is Tuesday night at Madison Square Garden.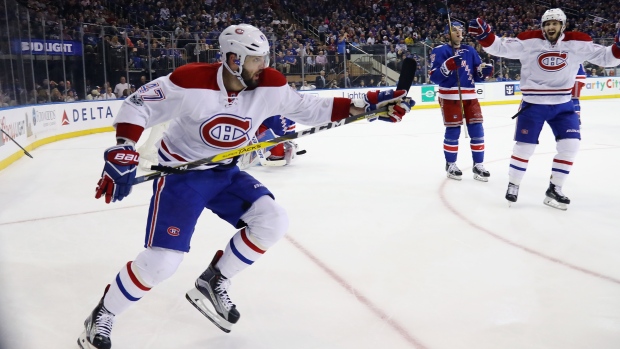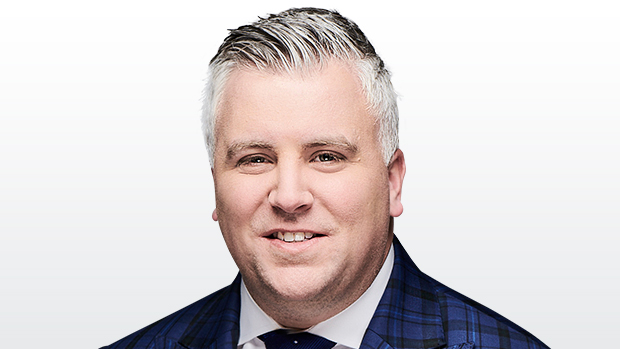 NEW YORK — After the television lights flipped off and the herd of reporters thinned around Alexander Radulov on the eve of the playoffs last week, one reporter quietly attempted to probe him about his contract status.
It has been a hot topic in Montréal - since he proved Marc Bergevin's low-risk bet to be a high-reward play as soon as November - but Radulov was none too pleased.
His response, without embarrassing the reporter, offered a brief window into the man.
"Why would you ask me about that?" Radulov fired back. "It's the playoffs. Do you really think I care about my contract right now?"
Radulov is playing like someone who isn't worried about his next paycheque. Just ask the New York Rangers.
Radulov followed Friday's Game 2 overtime heroics by setting up Shea Weber's game-winner on Sunday with a blind backhand pass, then one-upped himself by outmuscling Kevin Hayes and Henrik Lundqvist for a one-handed insurance goal.
With two goals and three assists, Radulov is now tied for second in postseason scoring - and the Canadiens were shutout in Game 1 in Montreal. Now, the Canadiens can carry a three games to one stranglehold back to Montreal with a win over the Rangers in Game 4 on Tuesday night at Madison Square Garden.
Bergevin better act quickly. Radulov's value rises with every Stanley Cup playoff game, or so it seems, because the dynamic Russian forward has now delivered the Canadiens a 2-1 lead in their best-of-seven Eastern Conference first round series.
"It's good that we get that 'W'," was all Radulov would say about his goal. "That's the main thing."
Radulov's wizardry with the puck is plain enough to see. Only a handful of players in the NHL can make the plays he did on Sunday night - which is why Bergevin was willing to devote $5.75 million in cap space to him in a one-year audition.
What might not get as much attention is the Superman dive Radulov laid out in to knock a loose puck out of the zone with 1:45 to play in the third period and the Rangers buzzing for the first time all night.
"He's a guy who really cares. He wants to win, and he doesn't care about anything but winning," coach Claude Julien said. "He's hard on himself because he wants to help us win. But he has no issues whether he's on the ice or off the ice."
That commitment doesn't surprise Weber, who has been waiting for the narrative surrounding Radulov to change.
Ask Weber about how much Radulov has changed since the two were teammates in Nashville in 2006-07, and you'll get a rare smile from Man Mountain.
"Less teeth," Weber said. "Ten years older. Not much. He still plays with a lot of energy and passion, the same way he did when he was younger, but he's matured as he's gotten older. His work ethic has been the same. He's always worked hard since I've known him."
Weber blamed Radulov's reputation on the fact that the Predators don't receive a lot of coverage in Nashville. He was an easy target. Radulov's lasting image from his first two stints in the NHL was blowing curfew in Phoenix in 2012 – during the playoffs, the only time eyes are really concentrated on Nashville.
"That's kind of the way it goes down there," Weber said. "I don't think you guys really knew about him in the big markets, to be honest. Internationally, he wasn't talked about a whole lot. No one really knows what he did before that."
What Weber and the rest of the Predators knew was that Radulov was an important piece. Weber admitted Radulov "rubbed some of the older guys the wrong way" in Nashville because he "played energetic, had that fire." Weber wasn't part of that old guard, only one year older than Radulov.
Radulov didn't run from his mistakes, saying as much to Bergevin when they met here in New York last summer to talk about a potential return to the NHL.
Weber helped assuage any fears for Bergevin, vouching for him shortly after his trade for P.K. Subban on June 23.
"I was just honest. I told him everything I knew about him as a person and a player," Weber said. "Hopefully he's proved to everyone it was a one-time thing, that it's a slip-up. I know all the guys in here love him. He's a good teammate. He's been really good for us and we're going to need him to keep doing that."
Radulov has atoned long enough now. Fans have long forgotten in Montreal, where they chant "Ra-du, Ra-du" at the Bell Centre. And the narrative is slowly slipping away, from one prominent playoff benching back to the ice, where Radulov is one of the NHL's most consistent playoff performers with 19 points in 21 career games.
"When you get older you start to realize some things and in the game it's the same thing," Radulov said Sunday night. "You made a mistake once and you want to make sure you don't make it again. That's the point."
Contact Frank Seravalli on Twitter: @frank_seravalli