Raiders bring back ex-Steelers WR Bryant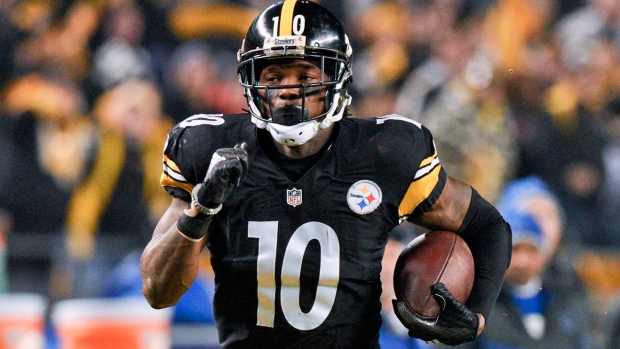 The Oakland Raiders cut wide receiver Martavis Bryant at the end of training camp early this month, but less than two weeks later, he's rejoined the team.
Bryant re-signed with the Raiders on Tuesday, with ESPN reporting the deal is for one year.
"I am just thankful and happy and excited for this weekend and the opportunity to take care of my family; it will not be taken for granted," Bryant told ESPN's Jeremy Fowler.
The change of heart from the Raiders is even more interesting when you consider the 26-year-old could be facing a year-long suspension from the NFL, according to ESPN's Adam Schefter.
That would be Bryant's third suspension in four years for violating the league's substance abuse policy. In the meantime, Bryant is expected to play this weekend against the Denver Broncos.
Bryant was drafted in the fourth round by the Pittsburgh Steelers in 2014, and played 36 games over three seasons for the team before getting traded to the Raiders for a third round draft pick.
In 15 games with eight starts in Pittsburgh last season, Bryant had 50 receptions 603 yards and three touchdowns. Over his career Bryant has 126 receptions for 1,917 yards and 17 touchdowns.
Oakland dropped a 33-13 decision to the Los Angeles Rams in their opening game of the season on Monday night.