Rams LT Whitworth returning for 2019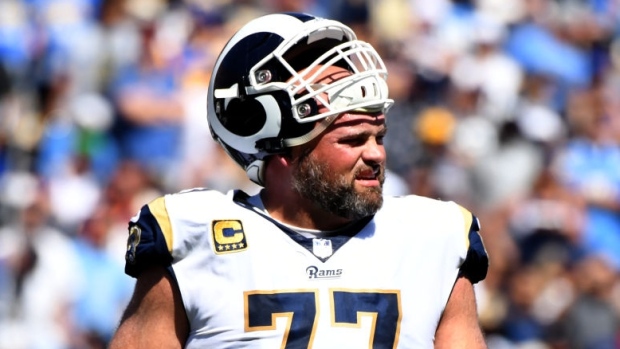 Los Angeles Rams left tackle Andrew Whitworth announced on Twitter Tuesday he is returning for the 2019 season with the team.
"A ship is safe in the harbour, but that is not what ships are built for," Whitworth quoted John A. Shed, on Twitter, before adding, "Can't wait for the opportunity to ride with the boys again!"
The 37-year-old has been with the Rams the past two seasons, helping them reach the Super Bowl last year. In his first season with the Rams, Whitworth was named a Pro Bowler and All-Pro.
Whitworth has spent 13 seasons in the NFL, the first 11 with the Cincinnati Bengals.