Rams rise to No. 1 in NFL Power Rankings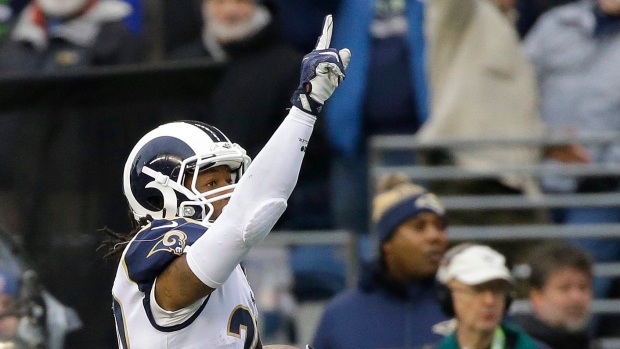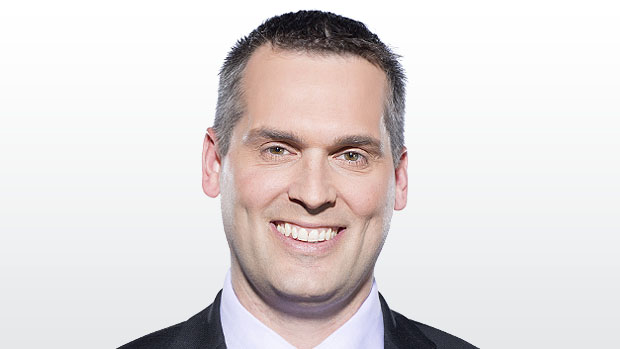 The Los Angeles Rams take over top spot in the TSN.ca NFL Power Rankings, ahead of the New England Patriots and Pittsburgh Steelers.
The Dallas Cowboys, Buffalo Bills, Denver Broncos and San Francisco 49ers are climbing, while the Philadelphia Eagles, Seattle Seahawks and Houston Texans are sliding.
LOS ANGELES RAMS
THIS WEEK: 1 LAST WEEK: 6 RECORD: 10-4
The Rams have won seven of nine, and while the development of QB Jared Goff makes a major difference in the Rams' fortunes, RB Todd Gurley is dominating, with 1,817 yards and 17 touchdowns.
Key Injuries: None.
NEW ENGLAND PATRIOTS
THIS WEEK: 2 LAST WEEK: 3 RECORD: 11-3
The Patriots have won nine of 10, and escaped by the narrowest of margins at Pittsburgh last week, but Tom Brady's recent performance has been atypical, with two touchdowns and four interceptions in the past three games.
Key Injuries: WR Julian Edelman (knee), RB Rex Burkhead (knee), DE Alan Branch (knee).
PITTSBURGH STEELERS
THIS WEEK: 3 LAST WEEK: 2 RECORD: 11-3
The Patriots and Steelers are locked in a battle for AFC supremacy, but the Steelers minus the best receiver in the game are clearly second-best in that competition at the moment.
Key Injuries: WR Antonio Brown (leg).
MINNESOTA VIKINGS
THIS WEEK: 4 LAST WEEK: 4 RECORD: 11-3
Nine wins in the pat 10 games has the Vikings knocking up against the top teams, and QB Case Keenum continues to thrive in the starting role, throwing nine touchdowns and just two interceptions in the past five games.
Key Injuries: RB Dalvin Cook (knee), QB Sam Bradford (knee), S Andrew Sendejo (ankle).
JACKSONVILLE JAGUARS
THIS WEEK: 5 LAST WEEK: 7 RECORD: 7-3
The Jaguars have won seven of eight, and having QB Blake Bortles suddenly productive (903 yards passing and seven touchdowns in the past three games) raises the Jaguars' ceiling.
Key Injuries: WR Allen Robinson (knee), WR Allen Hurns (ankle).
NEW ORLEANS SAINTS
THIS WEEK: 6 LAST WEEK: 5 RECORD: 10-4
10-2 in the past dozen games, the Saints' only losses in that time have been road games at the Rams and Falcons, and managed to avoid serious injury to star rookie RB Alvin Kamara.
Key Injuries: S Kenny Vaccaro (groin).
CAROLINA PANTHERS
THIS WEEK: 7 LAST WEEK: 8 RECORD: 10-4
The Panthers have won six of seven, and even if they haven't necessarily been performing at peak level, getting TE Greg Olsen back in the lineup late in the year does make their offence more potent.
Key Injuries: OLB Thomas Davis (suspension).
PHILADELPHIA EAGLES
THIS WEEK: 8 LAST WEEK: 1 RECORD: 12-2
It remains to be seen just how well the Eagles can fare without star QB Carson Wentz, because last week's five-point win at the Giants isn't enough reason to be sure that everything will be just fine for a team that had been steamrolling through the league.
Key Injuries: MLB Jordan Hicks (Achilles), QB Carson Wentz (knee).
ATLANTA FALCONS
THIS WEEK: 9 LAST WEEK: 12 RECORD: 9-5
After some uneven play early in the year, the Falcons have won five of six; this even though WR Julio Jones hasn't been at his best. He's dealing with an ankle injury and has scored just three touchdowns.
Key Injuries: None.
KANSAS CITY CHIEFS
THIS WEEK: 10 LAST WEEK: 10 RECORD: 8-6
After losing six of seven, the Chiefs suddenly pulled it together and won back-to-back games to get back on top of the AFC West.
Key Injuries: RB Spencer Ware (knee), FS Eric Berry (Achilles), G Parker Ehinger (knee), WR Chris Conley (Achilles).
TENNESSEE TITANS
THIS WEEK: 11 LAST WEEK: 11 RECORD: 8-6
Back-to-back losses at Arizona and San Francisco puts the Titans' playoff hopes in doubt. Even though their last two games are at home, they host the Rams and Jaguars, two of the top five teams.
Key Injuries: None.
DALLAS COWBOYS
THIS WEEK: 12 LAST WEEK: 17 RECORD: 8-6
Winners of three straight, the Cowboys have weathered the storm and now have RB Ezekiel Elliott back from suspension.
Key Injuries: None.
SEATTLE SEAHAWKS
THIS WEEK: 13 LAST WEEK: 9 RECORD: 8-6
Getting annihilated at home by the Rams last week was an eye-opener for a Seahawks team that had at least been competitive in its previous losses. Maybe defensive injuries are catching up to them.
Key Injuries: RB Chris Carson (ankle), CB Richard Sherman (Achilles), S Kam Chancellor (neck).
L.A. CHARGERS
THIS WEEK: 14 LAST WEEK: 14 RECORD: 7-7
Everything was going well for the Chargers, who had won four straight before falling flat at Kansas City in Week 15. They could very well end up being the best team not to make the playoffs.
Key Injuries: T Joe Barksdale (toe), DT Corey Liuget (knee), ILB Denzel Perryman (hamstring), TE Hunter Henry (abdomen).
DETROIT LIONS
THIS WEEK: 15 LAST WEEK: 13 RECORD: 8-6
The Lions have won five of seven, and have a favourable schedule, with Cincinnati and Green Bay up next in the last two weeks.
Key Injuries: T Greg Robinson (ankle).
BUFFALO BILLS
THIS WEEK: 16 LAST WEEK: 21 RECORD: 8-6
It's been quite a roller-coaster season for the Bills, but three wins in the past four games means they are still (at least theoretically) alive in the playoff race with road games at New England and Miami to finish the season.
Key Injuries: CB E.J. Gaines (knee).
BALTIMORE RAVENS
THIS WEEK: 17 LAST WEEK: 19 RECORD: 8-6
The Ravens have won four of five, with the only loss in that stretch a one-point heartbreaker at Pittsburgh, and have home games against Indianapolis and Cincinnati to finish out the schedule.
Key Injuries: RG Marshal Yanda (ankle), DE Brent Urban (foot), WR Jeremy Maclin (knee).
WASHINGTON
THIS WEEK: 18 LAST WEEK: 15 RECORD: 6-8
Limping to the finish, Washington has been on a lose-two, win-one streak over the past nine games.
Key Injuries: RB Rob Kelley (ankle), RB Chris Thompson (fibula), LT Trent Williams (knee).
OAKLAND RAIDERS
THIS WEEK: 19 LAST WEEK: 18 RECORD: 6-8
Nothing has gone as planned for the Raiders this season, and they were still in contention for the AFC West crown until losing the past couple of games.
Key Injuries: CB David Amerson (foot), LT Donald Penn (foot), WR Amari Cooper (ankle).
DENVER BRONCOS
THIS WEEK: 20 LAST WEEK: 26 RECORD: 5-9
Emerging from an eight-game losing streak with back-to-back wins, the Broncos are still hoping to see some Paxton Lynch at quarterback; no offence to Trevor Siemian or Brock Osweiler intended.
Key Injuries: None.
SAN FRANCISCO 49ERS
THIS WEEK: 21 LAST WEEK: 31 RECORD: 4-10
The Niners turned the offence over to QB Jimmy Garoppolo and suddenly they've won three straight. Amazing what a difference a competent quarterback can make on a team.
Key Injuries: OLB Reuben Foster (ankle).
CINCINNATI BENGALS
THIS WEEK: 22 LAST WEEK: 16 RECORD: 5-9
Three straight losses, with QB Andy Dalton throwing for 254 yards, total, in the past two, puts the nail in the coffin of this season for the Bengals, prompting head coach Marvin Lewis to end his 15-year run in Cincinnati.
Key Injuries: TE Tyler Eifert (back), CB Adam Jones (concussion), G Andre Smith (knee), OLB Nick Vigil (ankle).
TAMPA BAY BUCCANEERS
THIS WEEK: 23 LAST WEEK: 22 RECORD: 4-10
The Bucs have lost four straight, a completely disappointing finish to a season that was supposed to be time for a step forward.
Key Injuries: G J.R. Sweezy (leg), OLB Adarius Glanton (tibia).
MIAMI DOLPHINS
THIS WEEK: 24 LAST WEEK: 20 RECORD: 6-8
Interesting to see that QB Jay Cutler, lured out of the announcer's booth after Ryan Tannehill was injured, has been fine for the Dolphins, though he's averaging career-lows in yards per attempt (5.4) and yards per catch (9.7).
Key Injuries: QB Ryan Tannehill (knee), TE Julius Thomas (foot).
CHICAGO BEARS
THIS WEEK: 25 LAST WEEK: 25 RECORD: 4-10
Losers of six of the past seven, the Bears have performed about as expected, and while rookie QB Mitch Trubisky hasn't turned the season around, the reps he's getting now should have long-term benefits.
Key Injuries: WR Cameron Meredith (knee), WR Kevin White (collarbone), ILB Jerrell Freeman (pectoral, concussion).
GREEN BAY PACKERS
THIS WEEK: 26 LAST WEEK: 24 RECORD: 7-7
After losing at Carolina, the Packers sent Aaron Rodgers to IR. It was nice to get him back for that crucial game, but no sense in risking the franchise quarterback's health now that the playoffs aren't within range,
Key Injuries: QB Aaron Rodgers (collarbone), RT Bryan Bulaga (knee), RB Ty Montgomery (ribs), WR Davante Adams (concussion), OLB Nick Perry (ankle),
ARIZONA CARDINALS
THIS WEEK: 27 LAST WEEK: 30 RECORD: 6-8
A whole lot of mediocrity from the Cardinals this season but considering some of their injuries, that's about to be expected.
Key Injuries: RB David Johnson (wrist), QB Carson Palmer (arm), QB Drew Stanton (knee), S Tyvon Branch (knee), RB Adrian Peterson (neck).
NEW YORK JETS
THIS WEEK: 28 LAST WEEK: 28 RECORD: 5-9
While the Jets have exceeded all expectations this season, they have lost four of the past five and are giving Bryce Petty a chance to fill in for an injured Josh McCown at quarterback.
Key Injuries: QB Josh McCown (hand), CB Morris Claiborne (foot).
HOUSTON TEXANS
THIS WEEK: 29 LAST WEEK: 23 RECORD: 4-10
Lost seven of the past eight games, but at least they didn't sign Colin Kaepernick once Deshaun Watson was injured, instead comfortable to ride with Tom Savage and T.J. Yates.
Key Injuries: DE J.J. Watt (leg), OLB Whitney Mercilus (pectoral), TE C.J. Fiedorowicz (concussion), QB Deshaun Watson (knee).
NEW YORK GIANTS
THIS WEEK: 30 LAST WEEK: 29 RECORD: 2-12
The Giants have lost seven of eight, but Eli Manning did throw for a season-high 434 yards in Sunday's loss to the Eagles.
Key Injuries: WR Odell Beckham Jr. (ankle), WR Brandon Marshall (ankle), G Justin Pugh (back).
INDIANAPOLIS COLTS
THIS WEEK: 31 LAST WEEK: 27 RECORD: 3-11
Eight losses in the past nine games, and starting quarterback Jacoby Brissett has been held under 200 yards passing in four straight.
Key Injuries: QB Andrew Luck (shoulder), WR Donte Moncrief (ankle), ILB Jon Bostic (knee), C Ryan Kelly (concussion).
CLEVELAND BROWNS
THIS WEEK: 32 LAST WEEK: 32 RECORD: 0-14
The winless dream is still alive, with visits to Chicago and Pittsburgh in the last two weeks the only obstacles to ignominious perfection.
Key Injuries: OLB Jamie Collins (knee), DE Emmanuel Ogbah (foot), DT Jamie Meder (ankle), S Derrick Kindred (wrist).
Scott Cullen can be reached at scott.cullen@bellmedia.ca