Raonic no stranger to Grand Slam quarter-finals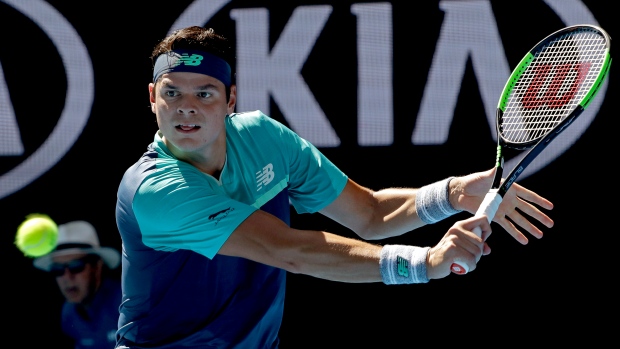 Canadian Milos Raonic turned quite a few heads by upsetting world No. 4 Alexander Zverev in straight sets during the Round of 16 on Monday.
It was a dominating performance by Raonic, the No.17 seed, who managed to rack up 15 aces against his German counterpart.
"I tried to keep him off pace", Raonic said after the match. "He's incredibly good at striking the ball and dictating the court when you hit it to him at one speed. My whole objective today was to keep him as uncomfortable as possible and to keep things as short as possible."
The Canadian won't be the underdog in the quarter-finals as he's set to face 28th-ranked Lucas Pouille of France – a 21-year-old who has never advanced past the third round of a Grand Slam tournament.
Raonic is certainly no stranger when it comes to appearing in the quarter-finals in Melbourne. The 28-year-old did so three years in a row from 2015 to 2017, before being upset by Lukas Lacko in the first round of the tournament in 2018.
The only time he managed to make it to the semi-final was in 2016, where he fell to Andy Murray in five sets.
After last year's abysmal showing at Melbourne Park, Raonic came into this year's tournament with something to prove.
Although this will be Raonic's ninth career quarter-finals appearance at a Grand Slam tournament, he's never gone all the way to win a title.
His most successful Grand Slam event has been Wimbledon, with his best finish coming in 2016 when he reached the finals before losing to Murray.
Prior to that match, he pulled off an impressive feat knocking out Roger Federer in the semi-final, which was Federer's first Wimbledon semi-final loss in 11 appearances.
Raonic's Wimbledon accomplishments also include a semi-final appearance in 2014 and a quarter-finals appearance in both 2017 and 2018.