Raps sign F Hayes to second 10-day deal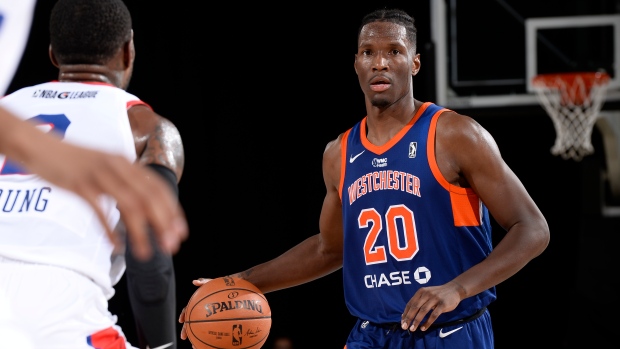 The Toronto Raptors have signed forward Nigel Hayes to a second 10-day contract, the team announced Friday.
Hayes, who went undrafted in 2017, was originally signed to a 10-day deal by the Raptors last week. He appeared in two games for the club, playing a total of six minutes.
TSN's Josh Lewenberg notes that once his second deal expires, the Raptors could keep Hayes on the roster as the 15th spot or convert fellow foward Malcolm Miller's two-way deal to make him playoff eligible.
Hayes signed a 10-day contract with the Los Angeles Lakers in January, but failed to stick with them.
The 23-year-old Wisconsin product has appeared in 38 games this season with the Weschester Knicks of the G-League, averaging 16.1 points, 2.1 assists and 6.7 rebounds per game.