Raps' Sullinger, Wright cleared for practice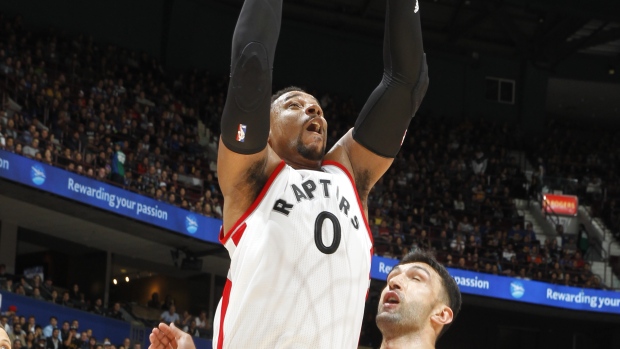 The Toronto Raptors announced Friday that centre Jared Sullinger point guard Delon Wright have been cleared for team practice.
Sullinger underwent surgery on his left foot in October, having a screw placed in his fifth metatarsal to alleviate stress.
The 24-year-old signed with the Raptors as a free agent last summer. In 81 games last season, he averaged 10.3 points and 8.3 rebounds in 23.7 minutes per game.
Wright had arthroscopic surgury last summer repair a torn labrum in his right shoulder sustained during a Las Vegas Summer League game.
Wright, the 20th overall pick by the Raptors in the first round of the 2015 NBA Draft, averaged 3.8 points, 1.4 rebounds, 1.1 assists and 8.5 minutes in 27 appearances last season.
He also appeared in 15 games with Toronto's D-League affiliate, Raptors 905, where he averaged 17.7 points, 5.0 rebounds, 6.5 assists and 35.7 minutes