Raptors camp question: Are the kids ready to step up?
The organization's player development will be tested this season as players like Norman Powell and Delon Wright take on expanded roles, Josh Lewenberg writes.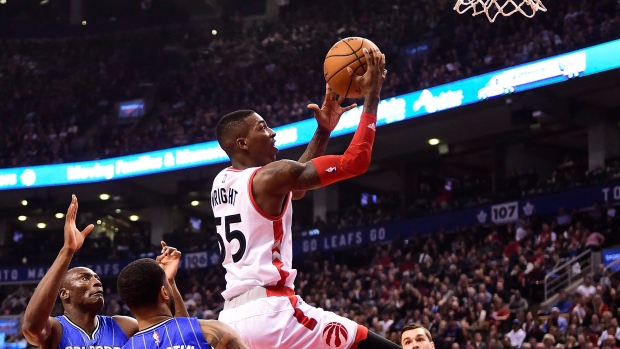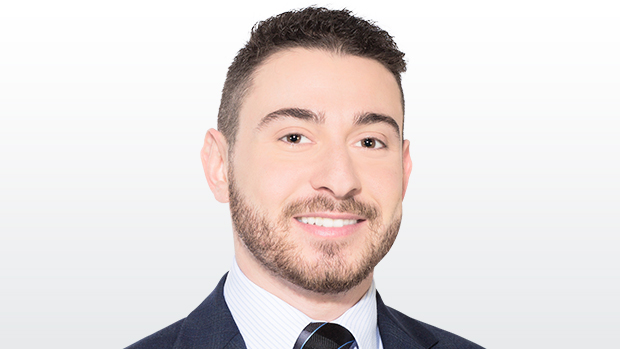 After a thoroughly entertaining and unpredictable summer, perhaps even more so than the season (and playoffs) that preceded it, NBA basketball is back.
The Toronto Raptors are set to reconvene at the team's practice facility, BioSteel Centre, for their annual media day on Monday, Sept. 25, before opening training camp in Victoria, B.C., on the following afternoon.
With the 2017-18 season – the franchise's 23rd campaign – around the corner (they debut at home to the Chicago Bulls on Oct. 19), TSN Raptors reporter Josh Lewenberg breaks down some key storylines and position battles to keep an eye on over the coming weeks.
--
Are the kids ready to step up?
To their credit, the Raptors have managed to do something that very few teams are able to pull off successfully: they've been winning while also developing on the fly. More often than not, those two things are mutually exclusive. Either you compete with an experienced group or you prioritize the growth of your younger players, generally at the expense of your record.
Toronto has walked that line as well as anybody in recent years. Only three clubs have won more regular season games over the last 24 months (Golden State, San Antonio, Cleveland) and only two have won more playoff games (Golden State, Cleveland). Meanwhile, the bottom half of their roster has been made up of rookies, sophomores and third-year players, most of which have produced when called upon, both at the NBA level and in the D-League, where Raptors 905 is coming off a championship season. It's an underappreciated feat.
This summer, it appeared the Raptors would finally be forced to choose between becoming a tax team and going all-in on their veteran core, or hitting the reset button and committing to the youth movement. Instead, they've doubled down on what's been working for them.
The team's nucleus (Kyle Lowry, DeMar DeRozan and Serge Ibaka) is back, but to afford their contracts Toronto parted ways with Patrick Patterson, Cory Joseph, DeMarre Carroll and P.J. Tucker – four role players with a combined 27 years of NBA experience who logged a total of 6,093 minutes last season. Outside of new addition and 12-year vet C.J. Miles, the youngsters figure to soak up the bulk of those minutes. Now, the organization's player development will really be tested and, more than ever before, they'll need those guys to come through in their expanded roles.
Norman Powell has been the most impressive of them to this point and should inherit a full-time gig for the first time in his three-year career, perhaps as a starter (more on that Tuesday). There are more than a few teams that would love to hit a reset button on the 2015 draft as Powell, who inexplicably fell to Toronto at 46th overall, could have very well, in hindsight, been a top-10 pick. Cut from the same cloth as DeRozan, Powell is a worker who refuses to relent until he's squeezed every ounce of upside from his diverse and modern NBA skill set. In other words, this is not a guy you want to bet against.
The Raptors are excited to see what he can do with a bigger and more consistent role, and they're not alone. The rest of the league will be watching as Powell is set to become a restricted free agent following the 2017-18 season. Toronto can offer him an extension this fall, but don't count on anything getting done – Powell's only eligible for a four-year, $42 million deal now and he stands to make more than that next summer. The Raptors will be able to match any offer he gets on the open market, and there's no reason to think they won't, but it's not going to come cheap. The four-year, $52 million deal Dion Waiters just got from Miami is probably the baseline, assuming Powell has a good year – not a bad raise for a player that will make $1.5 million this season.
When the Raptors drafted Delon Wright, 26 picks before Powell in 2015, he was supposed to be their backup point guard right out of the gate. They had just traded Greivis Vasquez (a deal that netted them the picks used to select Powell and OG Anunoby – a coup for Raptors president Masai Ujiri) and saw Wright as an older, more polished rookie that could replace him and make an immediate impact.
A few weeks later, the Spurs were forced to renounce Cory Joseph's rights to sign LaMarcus Aldridge, making the Canadian point guard available to Toronto and, as a result, Wright spent his first two NBA seasons buried on the depth chart while learning from the bench and in the G-League.
Now, with Joseph gone, Wright finally gets the job he was initially brought in to fill. The organization is still high on the 25-year-old. In fact, at least a couple of prominent people in the team's front office believe Wright has a real chance of becoming the best player in this group of young Raptors, which includes Powell. He looked good during his brief stint as the primary backup late last season.
At 6-foot-5, he's got great size, an encouraging defensive profile and the ability to get to the rim. Like the other young Raptors, his shot remains a question mark and he can stand to be more aggressive with his offence, which should come with time and experience. Sophomore Fred VanVleet also moves up the pecking order.
Pascal Siakam and Jakob Poeltl's rookie seasons were a mirror image of one another, with Siakam starting at power forward to begin the campaign and Poeltl taking over as the backup centre late in the year. They shared the court for just 97 minutes, many of them meaningless at the end of lopsided games. However, they could open their sophomore season as the frontcourt pairing in Toronto's revamped – and likely youthful – second unit (more on the frontcourt rotation Wednesday).
After undergoing knee surgery in January, Anunoby (Toronto's 23rd pick in June's NBA draft) will miss training camp and the start of his rookie season. The Raptors don't expect to have him back on the court until November, at the earliest, according to team sources, but look for him to play once he's healthy and fully acclimated. He's still very raw offensively, but they could use his size and versatility on the defensive end. They believe he's the only player on the roster that is physically equipped to challenge the LeBron James-types, so putting him through a multi-year G-League apprenticeship doesn't seem to be in the cards.
Speaking of which, Bruno Caboclo and Lucas Nogueira are still around and, man, the two Brazilians are a fascinating case.
Caboclo has yet to play a meaningful NBA possession, having logged just 106 inconsequential minutes – an almost unprecedented total for a former first-round pick (2014 draft, 20th overall) going into his fourth season. Nogueira cracked Dwane Casey's rotation for the first time last year and showed flashes as the backup centre before losing his job in February. The clock is ticking on their Raptor careers – they'll be free agents next summer – and they have a lot to prove, off the court as much as on it.
After Caboclo was removed from the Brazilian national team for refusing to re-enter a game last month, the Raptors plan to employ a "zero tolerance" policy with the soon-to-be 22-year-old, according to team sources, also citing some behavioural issues in the G-League last season.
Meanwhile, as others prepare for the new campaign, the often-injured Nogueira – who can also let his emotions get the better of him – has been limited by a calf ailment. With a conceivable path to playing time in front of them and so much on the line, this will be a crucial training camp for both of them. They're not off to an especially encouraging start and, clearly, they'll have their work cut out for them if they're going to avoid another year on the bench.
Of the 13 Raptors under guaranteed contract for this coming season, eight of them are still on their rookie deals. Overall, the team's average age is roughly 25. While they've been one of the league's more youthful teams over the last few years – in terms of average age, anyway – the biggest difference is that the young guys are no longer just filling out the backend of the roster and toiling away in the newly rebranded G-League. For better or for worse, they're going to play in the NBA. In the end, the Raptors will go as their all-star backcourt goes, that hasn't changed, but the progression of their young supporting cast should be a big factor in determining whether they're able to replicate – or perhaps even build on – their recent success.