Raptors encouraged by maturing Ross
There aren't many new faces in camp with the Toronto Raptors this fall, not much turnover on the roster, but this smiling, chattier and more confident version of Ross sure borders on unrecognizable.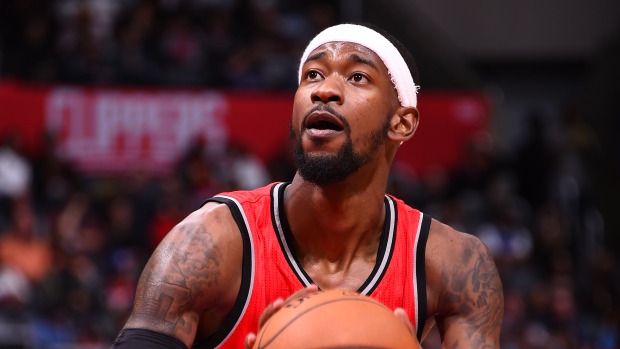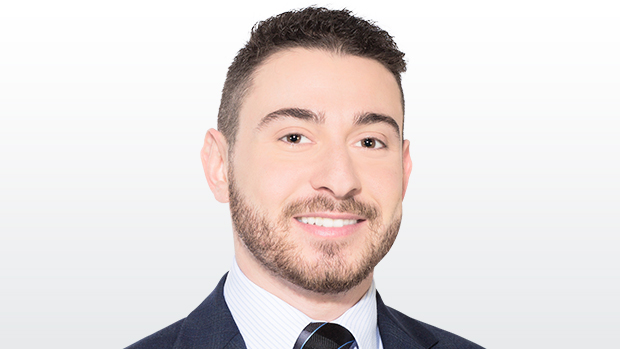 TORONTO - As a young player in the NBA, Terrence Ross wasn't exactly a media darling.
The Raptors' guard would often cringe at the sight of cameras approaching his locker after games or beeline for the door when asked to do a post-practice interview, and our reaction wasn't a whole lot different.
He didn't have much to say, and that's not meant as a slight at Ross. He was shy, reserved and soft spoken, which isn't entirely uncommon among the league's greenest players - young men in their early-20s, or in some cases teenagers, fresh out of school. It's easy to forget that his now engaging teammate DeMar DeRozan was once similarly awkward, but with time comes experience and with experience comes maturity.
There aren't many new faces in camp with Toronto this fall, not much turnover on the roster, but this smiling, chattier and more confident version of Ross sure borders on unrecognizable.
Ross spoke to reporters for over five minutes following practice on Saturday, even sticking around to chat afterwards. His answers were thorough and thoughtful, he joked around and seemed genuinely comfortable in his own skin.
The 25-year-old has had an encouraging start to the pre-season, averaging 13.0 points - second to DeRozan - while shooting 52 per cent from the field and 46 per cent from long distance through three games. Although it's hard to blame Raptors fans for being cautiously optimistic, given the small sample size and his history of inconsistency, the team is hopeful that Ross' newfound maturity will continue to translate onto the court.
"I feel like I'm definitely one of the older players now," said the young veteran, who is going into his fifth NBA season. "I know everything the coaches expect, what they want. There's nothing new. On top of that, [after] working to get better in the offseason, [I'm trying] to incorporate some of the stuff I worked on to bring it here. It's just all coming together."
Those that spent time with Ross over the summer are raving about his improved approach, focus and motor. Of course, this is not the first time he's earned glowing off-season reviews, so what's made this one different?
"I think this summer I worked out by myself a lot," said Ross, who had trained with DeRozan and other players the prior summer. "It was more of a mental thing, trying to get myself mentally prepared, [knowing] that there are other guys working and just [using] it as motivation."
"When I'm out on the court I'm thinking of everything as a live game situation," he continued. "I'm thinking 'what is this guy doing, what is that guy doing, what I'm going to be doing to get better than him?'. It was really, not mentally exhausting, but it was definitely a challenge. That was one thing I worked on more this summer, was mentally getting myself ready and staying ready rather than treating it as a summer break."
"I think it's just, going into his fifth year he seems more focused and more simplified," said David Gale, a long-time Raptors staffer and the current assistant coach of their D-League affiliate, who spent nearly everyday working with Ross in Los Angeles this past summer. "He knows what he does well and he knows what he needs to work on and he doesn't really get out of his lane."
One of their biggest focuses was unlocking Ross' most valuable asset, his athleticism, and harnessing it in a way that will allow him to take the next step as a player. A former slam dunk champion, Ross has become more of a jump shooter over the years, in part because that's the role they needed him to play when he was starting alongside DeRozan and Kyle Lowry. To his credit, the three-point shot has been the most, and one of the only, consistent parts of his game - he's among the league leaders in corner three-point percentage over the last three seasons. Now that he's settled into a new and more suitable role off the bench, the team wants him to use his quickness and athleticism to create off the dribble and get to the free throw line, something he's done sparingly throughout his career.
In four seasons, Ross has attempted just 0.8 free throws per game despite logging an average of 23.4 minutes and taking 8.4 shots, an alarmingly low rate. Although DeRozan would seem to be an obvious mentor in this area, few get to the line more, their games a very different. Ross, who is naturally more of a finesse player, isn't likely to start attacking the rim with the regularity and ferocity of DeRozan. Instead, he's been studying Clippers guard Jamal Crawford, a more appropriate comparable, and the way in which he draws and finishes through contact on his jump shot and floaters in the lane. In their workout sessions, Gale would hit Ross on the arm while shooting to simulate that contact.
"I think he knows and I think everybody knows he's not just a shooter," Gale said. "He's athletic and he can get to the basket and he needs to do that as much as he can without forcing the issue. So to be able to finish with contact was big from him. I think learning from DeMar in the summers and seeing him all year and then going deeper and deeper in the playoffs he sees how much he needs to be physical when he gets in there and be able to take a hit."
Gale, one of the most influential voices in Ross' continued development, will often remind the young guard how athletic he is. While that should be obvious to Ross, it's not unusual to see athletes take their natural god-given ability for granted.
For most of his pro career Ross has been a maddening player, a guy with loads of talent that teases in occasional flashes of brilliance - including a 51-point game - but can't seem to put it all together.
Once miscast as a starting small forward, the hope was that he would excel at his natural position off the bench last season, that he would see it as an opportunity instead of a demotion. In 2014-15, Lou Williams' ability to create offence with the second unit allowed Dwane Casey to use more all-bench lineups and buy rest for Lowry and DeRozan. Although last year's reserves were elite defensively, thanks in large part to Cory Joseph and Bismack Biyombo, they couldn't score well enough to justify leaving them out there for long stretches of time without one of Lowry or DeRozan, who both logged more minutes than the team would like.
When the starters sat down in last week's exhibition games, Casey was running the offence through Ross and, although it's still early, he's liked what he's seen. Ross has looked more confident in his decision making. He's been aggressive, he's putting the ball on the floor and is making a conscious effort to seek contact. In Wednesday's loss to the Clippers he went to the line five times - he's only attempted more free throws in a game twice over the last four years. Casey, like most of the team's fan base, will need to see a lot more of the new and improved Ross - consistently and on both ends of the floor - when the real games begin before he's fully sold, understandably so. However, if Ross is finally ready to take the next step it could open up all kinds of options for his coach and the team.
"He's maturing," Casey said. "He's a young man now versus a fresh kid out of college, like he was when he first got here. It has translated. I can see it in his game. He's more consistent. I think that's the key to his career because he's one of the premier shooters in this league but you've got to continue to do it on a consistent basis."
Off the court, it's clear Ross is a new man. Like DeRozan, Lowry and many other players around the league, Ross credits much of his personal growth to fatherhood. Ross' son is nearly 2-years-old and, as you might expect, being a parent has changed his life and his routine.
"I'm not going to lie, I take naps when he takes naps and I usually go to bed when he goes to bed," he joked. "So I almost feel like a kid again, but this is a little different."
"I think having a son and him growing into his role with this team and not feeling like he's fighting for everything, it seems to me like he's been able to relax a little bit and be a basketball player and be with his family," Gale said. "And that's about it, simplify his life. Just like simplify his game, simplify his life."
After signing a three-year, $33 million contract extension last fall and with emerging sophomore Norman Powell behind him on the depth chart, breathing down his neck for playing time, the team's expectations of Ross have never been higher. How he responds to them in this crucial fifth season should tell us a lot about the player he is and may, or may not, grow into.