Raptors' Leonard to return Friday vs. Rockets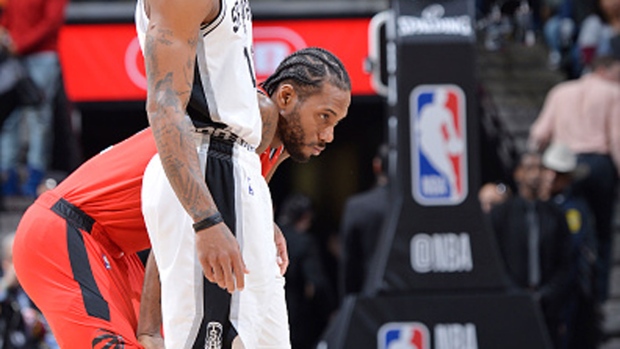 Kawhi Leonard will sit out a third straight game for the Toronto Raptors on Tuesday night against the Sacramento Kings. The forward will also rest again tomorrow night when the Raptors visit the Indiana Pacers, but will return to the lineup for Friday's road game against the Houston Rockets.
Raptors head coach Nick Nurse says Leonard's absence is due to "load management". Nurse says the team's medical staff made the decision to give Leonard some extended rest now that the regular season is halfway over.
Leonard, who played in just nine games last season with his former team, the San Antonio Spurs, due to a quadriceps injury, has sat out of 12 of the Raptors' games this season.
Raptors forward OG Anunoby will also not play tonight's game or in tomorrow's because of personal reasons. He has missed the Raptors' last three games. It's likely that Anunoby will return to the lineup on Friday, as Nurse says Anunoby will be with the team in Houston.