Raps need more from Ross in Carroll's absence
On the two year anniversary of the trade which sent Rudy Gay to the Sacramento Kings and sparked the Toronto Raptors to new found success, Josh Lewenberg examines the career of the player the trade impacted most - Terrence Ross - and his latest opportunity.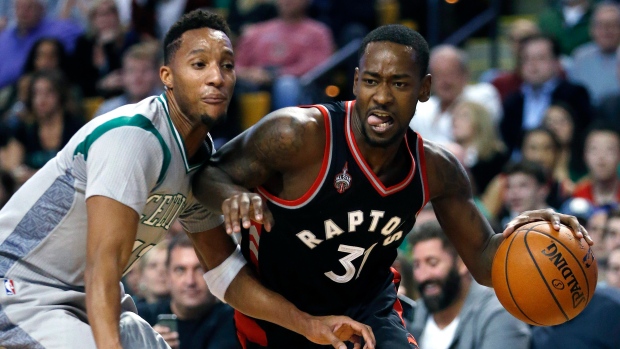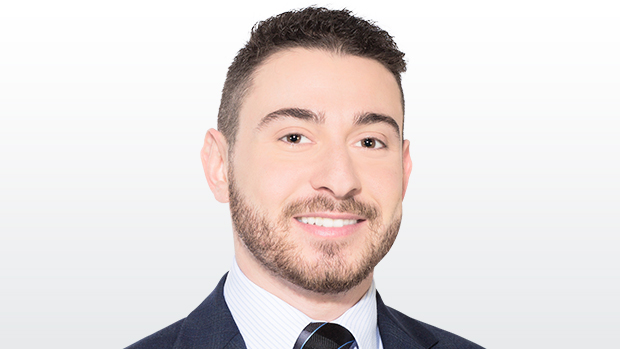 TORONTO - Two years ago, to the day, the Raptors made a move that would end up breathing new - albeit short-lived - life into the young career of Terrence Ross.
In a franchise-altering trade, Toronto sent Rudy Gay, its highest paid player, to Sacramento for a quartet of reserves.
The intention for general manager Masai Ujiri and company: Unload Gay's hefty contract, put yourself in the position to tank and enter the Andrew Wiggins sweepstakes if things continue to go south and, most importantly for Ross, develop your young players.
The result: With their new-found depth and chemistry, the team came together in a way nobody, Ujiri included, could have anticipated. They've gone 103-64 since - the best record in the Eastern Conference over that span - while DeMar DeRozan and Kyle Lowry have blossomed into all-stars and Ross, a sophomore at the time, was the recipient of a brand new role.
A couple days after the trade, Ross was inserted into Gay's vacant spot in the starting lineup, where he would spend the remainder of the season. His playing time went up by over 10 minutes a game. His shot attempts and scoring average nearly doubled. He went from a 35 per cent three-point shooter to 40 per cent three-point shooter. He was inconsistent, sure, but nothing you wouldn't expect from a second-year player. On the good nights - none better than his 51-point explosion - he was the Raptors' X-factor, a player emerging before our eyes. He's never been better than he was during that stretch of 62 games.
Then came the ill-fated seven-game playoff series loss to the Nets. He shot 30 per cent from the field, 17 from three. Even Dwane Casey later conceded it would have been a different series had Ross shown up.
Since then he's battled prolonged shooting slumps, benchings, injuries - ankle last year and thumb early this season - as well as lapses in focus and effort. From a high-flying, sharpshooting player on the rise to an underachieving, inconsistent punchline - the perception of Ross, at least locally, has shifted in a hurry.
Now, on the two-year anniversary of his initial promotion, Ross has been given another opportunity to prove himself - this time by necessity instead of by design.
The Raptors have announced that DeMarre Carroll - their $60-million off-season acquisition, starting small forward and the player that ultimately pushed Ross back to the bench - will be out indefinitely while he recovers from a knee injury that he sustained over two weeks ago.
So the door has been re-opened for Ross. With Carroll on board, the hope was for Ross to excel in a more suitable role as a member of the second unit, playing his natural position at shooting guard and filling the scoring void left by Lou Williams. For whatever reason, that never came to be. Ross shot 27 per cent and averaged 3.6 points in November, missing six games mid-month with the thumb injury.
Generally, when a starter goes down, Casey's preference has been to replace them with a player on the back end of the rotation, keeping the second unit intact as much as possible. But, desperate to get their once valuable swingman going again, Ross got his first start of the campaign in Monday's win over the Lakers. As if Kobe Bryant's throwback performance wasn't enough to make us think we've hopped in a time machine, there was Ross, back at his best.
In 39 minutes, the most he's played since (believe it or not) Dec. 8 of last year, Ross scored a season-high 22 points on 8-of-12 shooting, including 4-of-6 from beyond the arc. The 24-year-old got off to a quick start, pouring in 13 first-quarter points, and went head-to-head with Bryant late in the game.
He looked comfortable, confident. He looked like the player we saw so often during his breakout 2013-14 season, the player we've all gotten excited about at one time or another, the player Ujiri was (and still is) hoping he'll become when he gave him a controversial three-year, $33-million extension last month.
Those who were surprised by his performance have forgotten what he's capable of, and with good reason - it's been a while since we've seen it.
"He's getting confidence in his shot, that's the No. 1 thing," Casey said after the game. "We all have some work to do defensively, he has to get into the ball on pick and roll coverages, not being a sitting duck but offensively I thought he got a rhythm going and for a scorer like him, having extended minutes really helped him."
Some players have more success than others coming off the bench. It's not an easy thing to do. For Williams, last season's Sixth Man of the Year winner, it's something he's done well most of his career. You have no time to ease your way into the game. The best subs are the ones that come in and, without any hesitation, are ready to make an immediate impact.
Ross, like most NBA players, prefers to start. He says he feels more relaxed knowing he doesn't have to "rush" his game as much.
"You don't have to think about it," he said following Tuesday's practice. "You don't worry about [making a bad] play or letting it get away from you to bring you out of the game. So if you can play with that type of relaxed state of mind and that type of focus and you can keep going, you just play better."
He shouldn't get too comfortable in his new/old role. This time, it's only temporary.
"The injury bug hit us and T-Ross was the next man up in that situation," Casey said. "We needed something to get him going, when [Carroll] comes back, T-Ross will go back to his position [off the bench] and hopefully at that time will have a rhythm offensively. We needed something to get him going."
Regardless of whether he starts the game or enters halfway through the first quarter, the key for Ross is and always has been consistency. There will be nights where his shot's not falling, and that's okay, but nothing should prevent him from bringing the same level - a high level of effort, energy and focus into each game he plays.
"He was great [on Monday]," said DeRozan, one of Ross' most supportive teammates. "That's the [Ross] we need on a nightly basis. If he does that he makes our job a lot easier, especially when it comes to scoring. So he did good, just let it carry over to the next game."
Although it may not seem like it based on the way in which most people perceive him in this, his fourth NBA season, Ross is still the player he was a couple years ago, when his talent both intrigued and excited the Raptors fan base. Maybe that's the problem. In just a few weeks, post-Gay trade, we saw more growth from Ross than in the two seasons that would follow. As usual, this new opportunity will only be worth what he makes of it.