Raptors should consider lineup change
Although the Raptors decided it best to take a pass on trade deadline day, there's still an in-house solution to their power forward dilemma, assuming they have the forethought to act on it.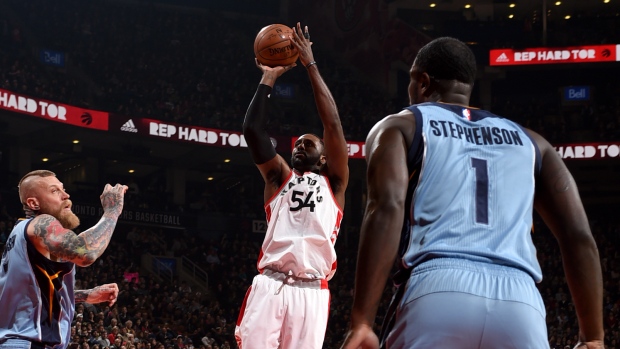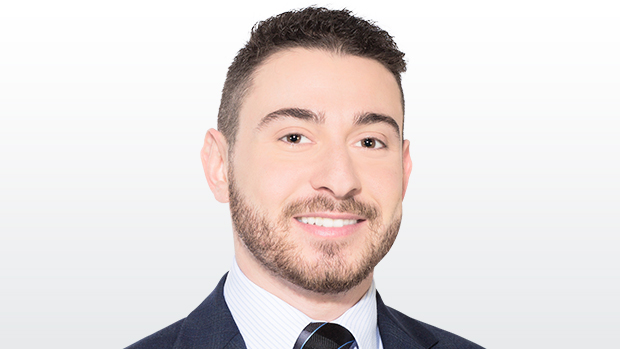 TORONTO - Although the Raptors decided it best to take a pass on trade deadline day, there's still an in-house solution to their power forward dilemma, assuming they have the forethought to act on it.
The idea of swapping out starting four-man Luis Scola for Patrick Patterson isn't exactly revolutionary. The job was Patterson's to lose in training camp, before he ultimately lost it, and making the switch back has been a topic of conversation, at least externally, ever since.
As the season goes on, the need for change has become more glaring. If Scola looks like a 35-year-old who is wearing down after 54 games and a busy summer playing for Argentina, it's probably because he's a 35-year-old who is wearing down after 54 games and a busy summer playing for Argentina. The numbers - both basic and advanced alike - reflect it and the eye test should be telling the same story, but not everybody sees it the same way.
"No, not at all," said Raptors coach Dwane Casey, asked if he's considered altering his rotation ahead of Sunday's 98-85 win over Memphis. "You say [Scola's] struggling, what is he struggling at?"
"With him, he still gives us something: that experience, that steady hand. Luis is the least of our problems right now."
Outside of his unexpectedly efficient three-point marksmanship, an area of his game that has remained consistent throughout the campaign, his production has dipped across the board. A pleasant surprise early in the season, the nine-year vet was averaging 10.3 points and 6.1 rebounds on 47 per cent shooting prior to Jan. 1. Since then, he's hitting just 40 per cent of his shots and those numbers have fallen to 7.7 and 3.9 respectively. However, the biggest area of concern is on the defensive end. The Raptors are allowing a whopping 113.8 points per 100 possessions with him on the floor in 2016. They're surrendering just 97.5 without him over that span.
With that in mind, many would ask why didn't Masai Ujiri and company try to find an upgrade at the deadline? The answer remains the same: they did try, aggressively in fact, but the asking price for the players on their wish list was too great to justify pulling the trigger. So they didn't and here we are.
Despite what some would have you believe, hope is not lost. Only three NBA teams get fewer points from the power forward position and that is not likely to change, but it doesn't have to. Boasting one of the league's most potent backcourts and an emerging low-post scorer in Jonas Valanciunas, the Raptors aren't asking for much offence from their fours. The qualities that they covet, the skill set that made Amir Johnson so valuable in this system for so many years, are exactly what Patterson brings to the table. The upgrade they need right now is sitting, and thriving, right under their noses.
"I think he brings energy to the game when he comes in," reserve Cory Joseph said of Patterson, who had 11 points and eight rebounds in 30 minutes off the bench Sunday. "If he's not scoring he's rebounding like he did today, getting a lot of second-chance opportunities for us, he's setting good picks, trying to do a lot of little things and he's playing with energy."
"He's smart," added DeMar DeRozan. "When he's out there on the court, he's smart. He understands what he's got to do, how to help guys, how to get guys open. Defensively he's real smart. He can guard wings, he can guard the big men. So when you have a guy like that, with a high IQ, it's definitely beneficial."
Although Patterson shot just 2-for-6 from beyond the arc, 0-for-2 inside it, Toronto outscored the Grizzles by 22 points with him on the floor. That's become the norm. His jumper has been inconsistent all year but, like Johnson before him, he's making a big impact on the game regardless of his offensive output. Since Jan. 1, a stretch that has seen the Raptors go 16-5, Patterson is a plus-206 - by far the best mark on the team. On the other end of the spectrum, Scola is minus-79.
With the team doing so well, and Patterson's second unit playing a big part in that success, Casey has been reluctant to consider making a change. Even when James Johnson, DeMarre Carroll's understudy at the three, went down with an ankle injury earlier this month, the head coach promoted sparingly-used rookie Norman Powell over Terrence Ross to avoid disrupting the chemistry of his bench.
A year ago this team learned a valuable lesson, or at least they should have: never let success lure you into a false sense of security or prevent you from tinkering when necessary. Make no mistake, the Raptors optimal lineup doesn't have Scola in it and while the five that close the game are far more important than the five that start it, why not try to avoid digging yourself a hole early in the first and third quarters?
Maybe it doesn't work, but what's the harm in giving it a try before it's too late. With 28 games remaining and a bit of a cushion between them and third-place Boston in the East, now's the perfect time to shore up the position ahead of the stretch run and postseason.
Scola's a pro who came off the bench with Indiana over the last couple years. He won't sulk as a result of the move and they still need him. His mid-season regression is not for a lack of effort, to be clear. He plays hard and, most importantly, brings that veteran leadership that this relatively inexperienced group will lean on as we get closer to the playoffs.
He's simply been miscast as a starter and there's an argument to be made that both he and the second unit may be better off with him coming off the bench. Scola has never really taken to the pairing with Valanciunas. In 625 minutes together this season, the Raptors have been out-scored by 3.4 points per 100 possessions and by 10.9 since Jan. 1. Meanwhile. the Patterson/Valanciunas duo has bested opponents by an impressive 22.8 points per 100 possessions in 251 minutes together this year. Patterson is a far better fit next to the starting centre, given his defensive versatility. Scola's ability to create offence in the low-post would compliment the skill set of Toronto's subs while the defensive prowess of Joseph and Bismack Biyombo may offset his own limitations on that end.
Point is, the Raptors still have options at their weakest position, and they'd be wise to explore them.
With a number of veteran players getting bought out after last week's trade deadline, there's also the possibility that Ujiri could look to the waiver wire. It should be noted that the answer is not waiting for them there. If a player has been waived there's a reason for it. The most intriguing candidate is eight-year vet and long-time Sacramento Kings forward Jason Thompson, who was just cut by the Warriors after they inked Anderson Varejao. Thompson wouldn't be much more than a depth and insurance big but brings enough rebounding, defence and toughness that he'd almost certainly be an upgrade over Anthony Bennett, who would have to be waived in order to make the pickup.
They'll add another option when Carroll returns from injury, presumably sometime over the next month. Carroll can shift to the four in small lineups, a look Casey used to close games with success early in the season. The lineup of Kyle Lowry, Joseph, DeRozan, Carroll and Valanciunas was one of their best, albeit in a small sample size before Carroll and Valanciunas got hurt, outscoring teams by 20.4 points per 100 possessions in 36 minutes. Assuming good health, the Raptors could and probably should go into the playoffs with Patterson starting games at the four, Carroll closing them there and Scola logging 15 minutes or so in between.