Raptors sign Canadian Wiltjer to 1-year deal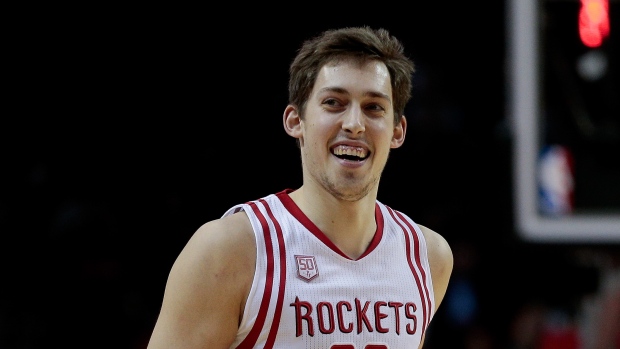 The Toronto Raptors have signed Canadian forward Kyle Wiltjer to a one-year partially guaranteed deal.
He will compete with forwards Alfonzo McKinnie and Kennedy Meeks for the Raptors' 14th roster spot in training camp. While the Raptors do have a 15th roster spot to fill, they will be slightly over the luxury tax should they fill both. TSN's Josh Lewenberg notes that they may elect to leave that roster spot open unless they need it.
The 24-year-old last played for the Houston Rockets, totaling 13 points and 10 rebounds in 44 minutes of action.
Wiltjer is best known for his career at Gonzaga, where he played from 2014 to 2016. In his senior season, he put up 20.4 points per game before signing with the Rockets as an undrafted free agent.
He also has American citizenship but has committed to playing for the Canadian National Team.