Raptors' VanVleet ready to fill void with Wright out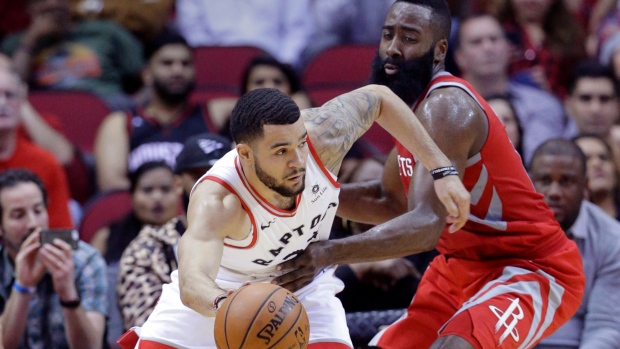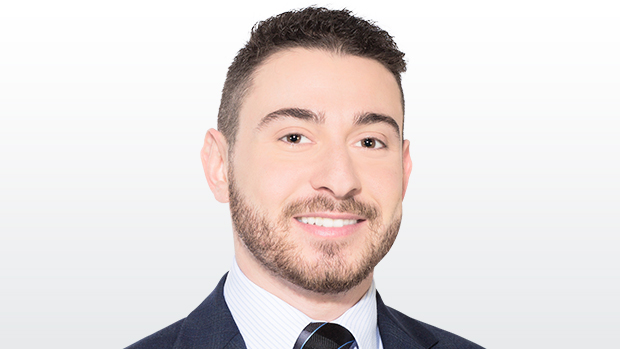 TORONTO – That Fred VanVleet's two best games of the season happened to fall on nights when his team needed him the most was no coincidence and shouldn't have come as a surprise.
With starting point guard Kyle Lowry ejected in the second quarter of the loss to Washington earlier this month, VanVleet scored eight of his 10 points over the final 14 minutes, leading a comeback bid that fell just short.
He matched his season-high of 10 points in the win over New Orleans on Sunday, scoring seven of them after the Raptors lost primary backup Delon Wright to a dislocated shoulder, also in the second quarter.
Taking advantage of the opportunities that are put in front of him is what VanVleet does. He's made a career of it.
Despite a solid four-year run at Wichita State – one in which he helped lead the Shockers to two Sweet 16 appearances and a trip to the Final Four – the Rockford, Ill., native went undrafted in 2016.
The first call he and his agent received after the draft was from the Raptors, inviting him to play on their Summer League team. He would go on to turn that into a partially guaranteed contract, which he then turned into a roster spot.
After spending much of his rookie season in the G-League, where he stood out for a Raptors 905 team that ended up winning the championship, he's cracked Dwane Casey's regular rotation as a sophomore. Now, with Wright out indefinitely, he should see his role grow again.
The Raptors have an open roster spot that they could use to add a veteran point guard as insurance but that's not something they're currently considering, according to team sources. One of the biggest reasons is because they have full confidence in VanVleet.
"He's a grinder, he's a survivor, he's a worker, he's had to fight for everything he's ever gotten in his life," head coach Dwane Casey said ahead of Friday's game against the Knicks. "One of the things that he does, he scratches for everything. That's what he's done. Made our team undrafted. I think that's the same thing he's done all of his life. That's something that Fred brings to the table. I know toughness is not an issue with him, and that's what we like about him."
That's one of many things they like about him. VanVleet shares a number of intangible qualities with Toronto's other young players – Wright, Norman Powell, Jakob Poeltl, Pascal Siakam and OG Anunoby. He has a high basketball IQ, a strong work ethic, carries himself with great poise and is mature beyond his years. Those are things the organization looks for above any specific skill and, according to those that know him best, VanVleet has always possessed those traits.
"It's something Fred's had since the day I first met him on his college visit," said Knicks guard Ron Baker, a teammate of VanVleet's at Wichita State. "He always carries himself the right way and makes really good decisions on and off the court, which makes him a great person to be around as a basketball player and as a person."
"He was a player that you could always count on. Growing up you always want to be around somebody that you could kind of rely on and Fred was always that guy in college. He's definitely a reason why I'm in the position I am today."
His is another great underdog story on a team filled with great underdog stories. Generously listed as six feet tall, VanVleet doesn't exactly look the part of an NBA player, or at least that was the consensus on draft night. However, his game has drawn comparisons to another six-footer who plays bigger than his height, a teammate, mentor and self-made all-star: Lowry.
VanVleet wasn't starstruck when he first went up against Lowry in training camp last year, quickly earning the veteran point guard's respect (not an easy task, by the way) for the way he went after him. Even though Lowry was drafted 24th overall in 2006, he said VanVleet is ahead of where he was at this stage of his career back on media day.
"He definitely goes against the odds as far as size but that doesn't bother him," Baker said. "He's a guy that can get to the rim and finish, so being six foot doesn't matter to him. He still plays hard, gets after it on defence, picks you up full [court] and does all the little things that allow him to be in the NBA."
Through 14 games this season, VanVleet is a plus-56, the second-best mark on the team next to only Anunoby. While, plus-minus isn't a tell-all stat by any means, VanVleet rarely makes mistakes and almost always has a positive impact when he's on the floor.
The Raptors' second unit has been one of the best in the NBA and a bright spot of Toronto's 9-5 start to the campaign. They're ranked second in offensive efficiency and fourth in net rating among the league's benches. VanVleet, like Wright, has been one of the mainstays of those bench-heavy line-ups.
"It's way different [this season]," VanVleet said. "It's almost like this is my first year again. It's a different feeling, being in the rotation every game where last year you never knew when I was getting in – DNPs, going to the G-League, playing like that, all that stuff. So it's different, just preparing, coming in. It's intense. It's exciting. There's nothing I'd rather be doing. I'm happy and grateful for the opportunity, now I've just got to capitalize."
Wright dislocated the same shoulder in the summer of 2016. It ultimately required surgery to repair a torn labrum, sidelining him for almost six months. The team is still awaiting his test results to determine the severity of this injury and the next step in his recovery. Without a timetable for his return, VanVleet will take over as Lowry's primary backup.
After getting off to a slow start to the season, shooting 3-for-18 from beyond the arc and having trouble finishing around the rim, VanVleet has looked more comfortable of late, hitting four of his last six three-pointers and getting into the paint at will against the Pelicans star front court duo of DeMarcus Cousins and Anthony Davis.
Whether Lowry spends more time with the second unit or Powell is moved to the bench as a secondary ball handler when he returns from his hip injury, this is still VanVleet's chance to show he can run the show.
"The work is already done, you've just got to go out there and perform," said the always level-headed 23-year-old. "That's why you work so hard in the summer, that's why you work on your game, that's why you come in every day and prepare like a professional. I come in preparing every day like I play 40 minutes a game and for opportunities like this. Hopefully I'll be ready to play some extended minutes but I'm just trying to continue to do what I do."