Raptors' Wright leaves game vs. Pistons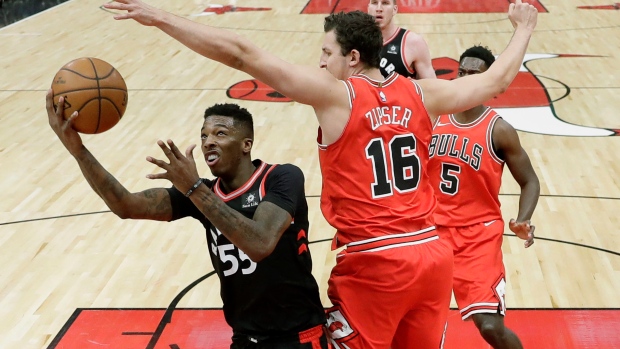 Toronto Raptors backup point guard Delon Wright left Wednesday's game against the Detroit Pistons with a sprained right foot and big toe.
He did not return to action.
Wright, 25, left Tuesday's game against the Atlanta Hawks with the same issue.
The University of Utah product is averaging 8.1 points, 2.8 rebounds and 2.7 assists over 51 games with the Raptors this season, his third in the NBA.