Red-hot Kadri loves Sunshine State
Leafs Ice Chips: Panthers-killer Kadri loves the Sunshine State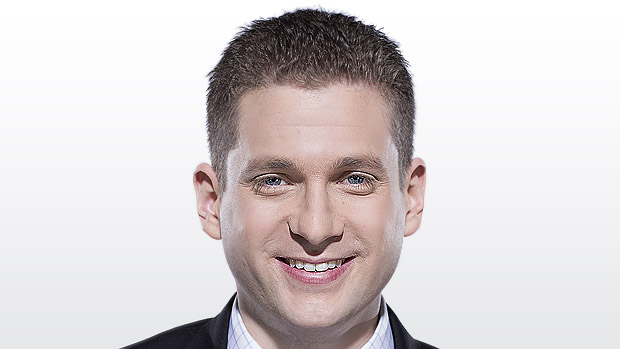 TSN Toronto reporter Mark Masters checks in daily with news and notes from Maple Leafs practices and game-day skates. The Maple Leafs and the Florida Panthers both had an optional skate at the BB&T Center on Wednesday morning.
Nazem Kadri ​has matched his career-long point streak by hitting the scoresheet in seven straight games.
"Offensively, it has been going pretty well and when you get those opportunities it feels like a momentum thing and it's just one game after another so it feels good," said the Maple Leafs centre, who has four goals and four assists during the surge.
Kadri seems like a good bet to be a factor tonight against the Panthers. He has 20 points in 20 career games against Florida, the most he's registered against any opponent.
"I did not know that, so I guess I enjoy playing them for whatever reason," Kadri said with a smile. "I just like the Sunshine State and everything about it. I think it gives you more of an energy to walk outside and see the sun. Recently in Toronto we haven't seen a whole lot of sun either so it's nice to get out here and feel that vibe."
Kadri is often chirped by his teammates for having a muffin of a shot, but he's worked diligently to improve his release and was able to score off a shot Saturday against the Canadiens in Montreal.
"Yeah, I can always have that in my back pocket, which is nice," a grinning Kadri said when asked about the banter with teammates. "Every once in a while when you pick a corner you can kind of rub it in their face a little bit. For me, that's just an ongoing joke, not really something that's super serious. I just go with it and I'm just going to keep doing my thing regardless."
"He's learned that if he gets to the net he can score, too," said Leafs head coach Mike Babcock. "He doesn't have a big bomb, can't score from outside, has to get inside to score so I think he enjoys both sides."
Kadri remains an agitating force as well. Just ask the Canadiens. After getting rocked by what he called a "borderline" hit by Max Pacioretty on Saturday night, a frustrated Kadri looked to initiate contact later in that shift, knocking big defenceman Shea Weber over with a hit that didn't sit well with the Habs. The ensuing scrum actually resulted in a Toronto power play.
"Yeah, that makes the game a little more fun as well," Kadri said when asked about playing with an edge. "But, obviously, you have to pick your spots. You can't be running around like that game in and game out or else you might end up hurting yourself."
"It's an important factor," said Babcock. "When you're playing against someone who might run you, it keeps you on your toes a little bit more."
And while Babcock is often linked with Kadri's breakthrough success, the coach believes the 27-year-old deserves a lot of credit. "
"He's figured it out, obviously," Babcock said. "Sometimes what happens is you arrive in a place and you get credit for a guy that's suddenly playing better, but really what happened is he came of age and matured and made up his own mind," the coach said. "One thing about it is, until they decide, it ain't happening."
How do you deal with Florida's minute munchers?
At home, Kadri plays against the other team's top lines, but on the road opposing coaches usually avoid that matchup. The challenge for Babcock on Wednesday in Florida is that Panthers coach Bob Boughner rides his top-line centre more than any other team. Aleksander Barkov is averaging 22:47 of ice time per game while linemates Evgenii Dadonov and Jonathan Huberdeau are also over 20 minutes per night.
"Wow, 23 minutes? Really?" Kadri said when informed about Barkov's workload. "That sucks."
Wait, don't players want lots of ice time?
"Yeah you do, but 23 minutes a night for 82 games straight, that's got to wear on you after a while."
Barkov's ability to eat up so many minutes makes this an intriguing chess match for Babcock.
On Saturday night in Montreal, Babcock felt Claude Julien was seeking to get the Canadiens' top line out against the bottom of Toronto's lineup.
"If they do what Montreal did and they're waiting for a certain line and I didn't want that, I went with four centres that I knew and go that way," Babcock explained. "I might go that way tonight, but I'm going to see what they do. Then we're going to adjust to win the game."
Against Montreal, Babcock shuffled his lines midway through the second period resulting in these combinations:
Martin-Matthews-Marner
Komarov-Kadri-Nylander
Hyman-Marleau-Brown​
van Riemsdyk-Bozak-Moore
Babcock was coy on Wednesday morning, saying there "could be" a lineup change tonight. Dominic Moore stayed out late at the optional skate while Nikita Soshnikov wasn't on the ice, which suggests the young Russian will likely draw in tonight for his second game since being recalled from the Marlies. If Moore does sit, that likely means Patrick Marleau will shift back to centre.
Rielly on abandoning slap shot, getting PP time
The last time Morgan Rielly visited the BB&T Center it didn't go well. The Leafs were blown out 7-2 on March 14 and the pairing of Rielly and Nikita Zaitsev was on the ice for most of the goals against. It was after that game that Babcock decided to split them up and shift the tough matchups to Zaitsev and Jake Gardiner.
Rielly returns to Florida tonight riding high. He already has 17 points this season and is on pace to smash his previous career high of 36, which was set in the 2015-16 season. The 23-year-old has basically abandoned the slap shot this season in an attempt to get more pucks on net.
"I just have a really bad slap shot, so I don't take it," Rielly said with a smile.
Playing to your strength?
"Yeah, it's like not hitting the driver on the golf course," he said.
Rielly is averaging 2.7 shots on goal this season, which is up from 2.25 a year ago.
Rielly's 14 assists are tied for sixth among all NHL defencemen this season. Six of those helpers have come on the power play, where Rielly is getting consistent minutes this season.
"Yeah, it's nice," Rielly said. "It's good to get out there. It's fun. You want to play offence, you want to help the team. That's when you enjoy being out there and having the puck on your stick a bit more."
And this season, Rielly is once again back to getting the tough matchups alongside Ron Hainsey. He used to get really wrapped up in shutting down other top lines, but now is more at ease with the assignment.
"For sure, my mindset's changed a lot," he said. "I mean, you learn to over the course of a year or two. You learn how to get better. You have to take a step back and look at it (and now I'm) maybe a bit less consumed in it and just having confidence in yourself and just going out and playing."
This evolution is what Babcock had in mind when he joined the Leafs and fed Rielly a steady diet of hard defensive responsibilities, including on the penalty kill.
"You need him on the ice, he's got to learn to play against good people," Babcock explained. "It's no different with Auston [Matthews]. His first year, you don't play him against those guys as much. Now, you play him against those people. You've got to learn to play against the best people if you're going to be a good player and be important. My first priority was to try and get him in a position to be responsible defensively. You're going to get all your offence if you've got skill. Learn how to play without [the puck] and then you have it.
"Mo is a skater, sometimes he gets in trouble skating all over," the coach noted. "The net is right there, stand right there, they're going to come to you. It's like anything, you get roasted a few times, you learn and experience makes you better and he's getting better and better."
Babcock defends friend McLellan
Babcock came to the defence of Todd McLellan, his good friend and former assistant coach in Detroit. The Edmonton Oilers head coach said late Tuesday night that he and his coaches "are responsible for having the team ready and obviously they weren't" during the Blues' 8-3 rout of Edmonton in St. Louis last night.
"That's what you say as a coach, right? What else are you going to say?" Babcock noted. "I guarantee you they're prepared, I guarantee you he's doing everything he can, he's a good coach. We all go through it, you're usually not as good as you think you are when things are going good and you're not as bad as you are when they're going bad. It's somewhere in between. Just steady on the rudder and do you job."
Projected Leafs lineup
Forwards
Hyman-Matthews-Nylander
Komarov-Kadri-Brown
van Riemsdyk-Marleau -Marner
Martin-Bozak- Soshnikov
Extras: Leivo, Moore
Defencemen
Rielly-Hainsey
Gardiner-Zaitsev
Borgman-Carrick
Extra: Polak
Goalies
Andersen starts
McElhinney
Note: No morning skate, so this is an educated guess