Red Wings sign Athanasiou to one-year deal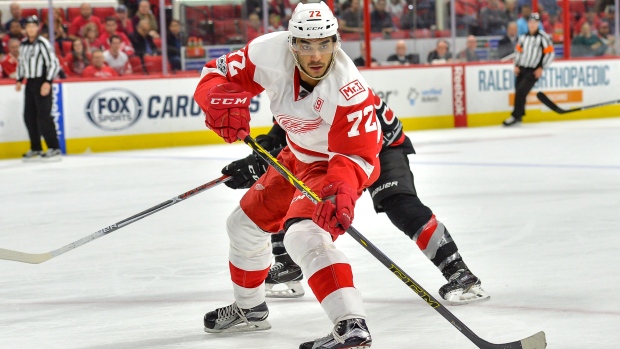 The Detroit Red Wings have reached a one-year, $1.387 million deal with restricted free agent Andreas Athanasiou.
The two sides had been in a standoff since Athanasiou's entry-level contract expired on July 1.
The one-year deal will means Athanasiou, 23, will be a restricted free agent once again next July.
Athanasiou had been skating with a Swiss team as he waited out the situation and his agent said he received multiple offers from the KHL.
Athanasiou scored 18 goals and added 11 assists in 64 games with the Red Wings last season. He debuted during the 2015-16 campaign and scored nine goals and 14 points in 37 games.