Redblacks list Lindley as Week 14 starter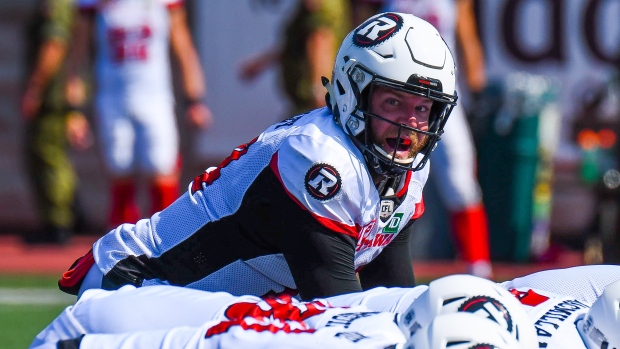 Injured Ottawa Redblacks quarterback Drew Tate does not appear to be ready for Friday's game against the Winnipeg Blue Bombers as backup Ryan Lindley was listed as the team's No. 1 pivot on their depth chart released Thursday morning.
Danny Collins is second on the depth chart while Tate, who suffered a shoulder/arm injury last week, was listed as the third stringer. Regular starter Trevor Harris has been sidelined since Sept. 9 after suffering a shoulder injury against the Hamilton Tiger-Cats.
On Wednesday, Redblacks general manager Marcel Desjardins said Tate would dress for Friday's game against the Bombers, but is still unlikely to play.
The 32-year-old Tate was putting up solid numbers when he left in the second quarter against the Montreal Alouettes on Sunday, throwing for 185 yards with one touchdown and one interception on 21/29 passing. Lindley came in and threw for 76 yards on 7/14 passing with an interception.
Ottawa sits first in the East Division with a 5-7-1 record. You can watch them play the Blue Bombers in Winnipeg Friday night on TSN 1/3/5 and TSN GO starting at 8pm ET/5pm PT.