Redemption for Hayton, Veleno and Canada in rout of Czechs
Presented by:

Team Canada clinches top spot in Group B at the World Junior Championship with a 7-2 win over the host Czech Republic, Frank Seravalli writes.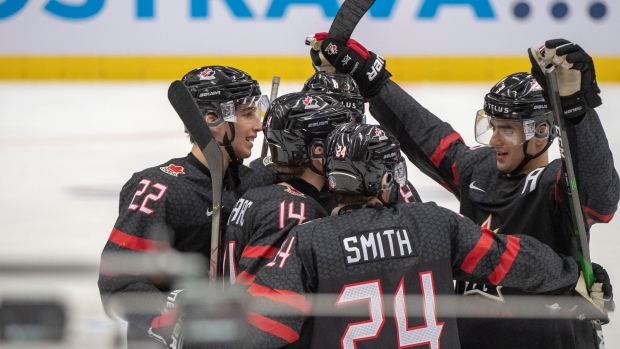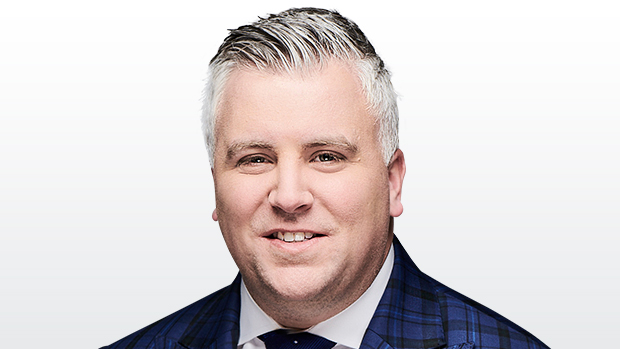 OSTRAVA, Czech Republic — Redemption is a dish rarely available on the menu at the World Junior Championship.
It's a short, unforgiving tournament – a 10-day boil in one of hockey's hottest pressure cookers.
A single costly mistake, with all of Canada watching, can stay with a teenager forever.
That's why it had to feel so good for Barrett Hayton and Joe Veleno on New Year's Eve. On the dawn of a new decade, Team Canada and its two top players have a clean slate.
"It felt really good to score that first goal," Veleno said. "I was really disappointed and the only way I could control it was to just bounce back today. I think I did a good job with that and controlling my emotions."
Up until Tuesday, a cloud had hung over Veleno and Hayton, because neither one used their head.
Well, actually, Veleno did on Saturday against Russia. Just not in the right way. He went head-to-head with the opponent using his visor and opened himself up to a chintzy one-game suspension for head-butting.
"It was killing him to sit out a game," alternate captain Ty Smith said.
Meanwhile, team captain Hayton failed to remove his helmet in respect of the Russian national anthem on the blueline, touching off a near international incident after the country's worst loss in World Juniors history. He was forced to apologize in a statement.
"I felt really bad about it," Hayton said. "It's something I still feel bad about. There's nothing I can do now. I owned my actions. I apologized the best I can."
"Honestly, I think it was just a bad, unlucky day for Canadians," Veleno said. "A lot of bad stuff happened to us that day. I don't think anything worse could've happened, already with the loss, and things going on off the ice."
They were two momentary lapses in judgment. Two 19-year-old kids doing things that 19-year-old kids sometimes do.
It's just that not every kid gets a chance to atone for their sins.
Both Hayton and Veleno took full advantage on New Year's Eve, redeeming themselves by scoring the opening and game-winning goals in a 7-2 rout of the Czech Republic in a buzzing Ostravar Arena.
The two players in the spotlight for all the wrong reasons combined for a seven-point night, with four from Hayton and three from Veleno.
"Something is always going to come up. It's what you do after it," coach Dale Hunter said. "You move on and you play as a team. I think it bonded the team after that [adversity]."
Team Canada quieted the duelling Canada-Czech chants by opening the game 4-for-4 on the power play, which set a Hockey Canada record for most power-play goals in one period. Connor McMichael, Dylan Cozens, Jared McIsaac, Nolan Foote and Liam Foudy also scored for Canada.
Now, Hayton and Veleno – two of Canada's five returning players – can go about seeking redemption on behalf of their 2019 teammates, a group that disappointed with a sixth-place finish in Vancouver.
They're in the best possible position to do so. Team Canada czeched out of the preliminary round in first place in Group B, referred to as the "group of death" heading into the tournament.
Four days ago, Team Canada was trying to pick up the pieces. It's amazing how quickly fortunes can turn in a short tournament.
They will now face Slovakia, the fourth-place finisher from Group A, on Thursday (8:30 a.m. ET on TSN 1/4/5). Slovakia is not as strong as their cross-border rival Czechs, whom Canada beat handily on Tuesday.
"There's been a lot going on," Hayton said, smiling. "I think it's great the way we've grown. We've really come together … the progress we've made, and I think that was our motto from the start: 'Be better everyday' and we built on that."
Really, not taking care of business in the preliminary round was Canada's biggest mistake last December. They dropped a 2-1 decision to Russia on New Year's Eve one year ago, pitting them against a tougher opponent in Finland for the quarter-final.
That overtime loss to Finland cost them a shot at a medal. Hayton and Veleno know that as well as anyone – and Foote said they passed that message along to the group.
"Everyone still has that bitter taste in our mouths," Hayton said.
They will now have the best possible road to cleanse that palate with gold.
The slate is clean now. The heaviest lifting is still ahead, but Hayton said "the best is yet to come."
"I'm glad it's over with," Veleno said. "We move forward from that. It's lessons learned for all of us."
Happy New Year, indeed.
Contact Frank Seravalli on Twitter: @frank_seravalli​