Redemption the story of the 2015-16 Penguins
Redemption. It is the story of the 2015-16 Pittsburgh Penguins, a team left for dead in December, the overarching message which will be carved in Lord Stanley's chalice forever after a 3-1 win over the San Jose Sharks in Game 6, writes TSN Senior Hockey Reporter Frank Seravalli.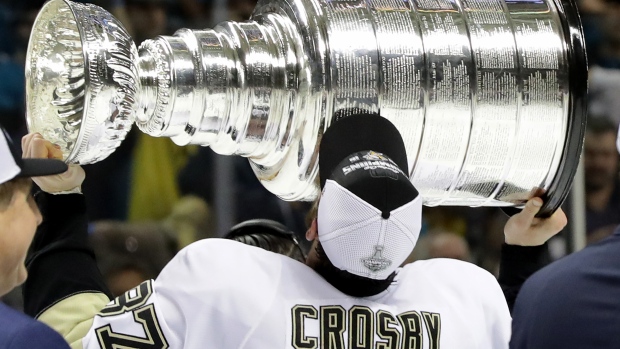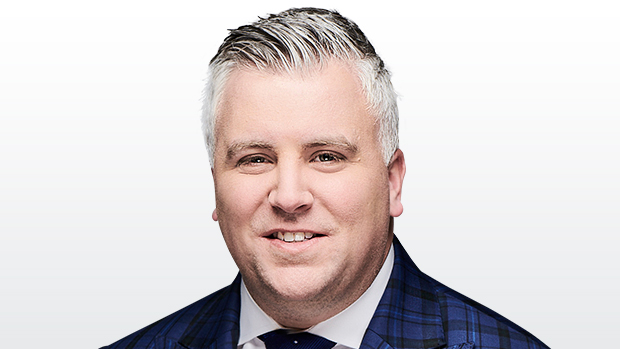 SAN JOSE, Calif. - Phil Kessel paused, then took a deep breath.
He looked around. His family was to his right. Linemate Nick Bonino was posing with the gleaming trophy. Wives and girlfriends and children littered the chewed up San Jose ice.
It was a scene Kessel himself said did not dream less than one year ago.
On this night, the man who never seems to smile couldn't help but grin.
"I'm a Stanley Cup winner now," Kessel said, almost trying to convince himself.
Redemption. It is the story of the 2015-16 Pittsburgh Penguins, a team left for dead in December, the overarching message which will be carved in Lord Stanley's chalice forever after a 3-1 win over the San Jose Sharks in Game 6.
Kessel, the 28-year-old who wasn't told goodbye in Toronto but good riddance, just ended up being the poster boy for an entire organization that needed saving.
Consider them saved. At long last.
The Pittsburgh Penguins joined the Edmonton Oilers and New York Islanders as the only post-1967 expansion teams to win the Stanley Cup four times.
Sidney Crosby hoisted his second Stanley Cup on Sunday night exactly seven years to the day after his first. This time, Crosby also earned something that he did not in 2009: the Conn Smythe Trophy as the playoffs' Most Valuable Player.
This Stanley Cup felt different. Crosby's role was different, taking a backseat at times. It also wasn't supposed to take this long to do it again.
"I wasn't really thinking about '09 that much," Crosby said. "I was just thinking about how hard it is to get to this point, just trying to enjoy every second of it. Having won seven years ago at a young age, you probably take it for granted a little bit … I have a greater appreciation this time around. At a young age, going back-to-back like we did, you just think it's going to be an annual thing."
Time has a way of slipping through your fingers, like sand through an hour glass.
That the Penguins were able to grasp Stanley again this year, of all the years, is a minor miracle in and of itself. No one was betting on them.
Pittsburgh awoke on Christmas Day in 19th place in the NHL. The team ahead of them was the San Jose Sharks. They had four more points than the Toronto Maple Leafs.
Crosby was buried at 157th in scoring through the first six weeks of the season. Many wondered not whether he had passed the torch to Connor McDavid as the NHL's top player, but outright stumbled and lost it.
"Those people aren't smart people," Nick Bonino said. "Sid is in his prime. He's a great player. When the puck wasn't going in, you knew it would."
The Penguins were a circus. Around the league, they were considered an uncoachable group of prima donnas - an excellent collection of individual talent but a hodgepodge of perceived difficult personalities.
Mike Sullivan was hired on Dec. 12 as their third coach in three seasons, a man who hadn't been a head coach in the league in a decade, someone who was desperately trying to shake the image of John Tortorella's sidekick.
Most laughed. Good luck with that job.
"You certainly have to be a good coach, but you have to have a special way about you to be able to coach a team like this one," GM Jim Rutherford said on the ice on Sunday night. "You have many different personalities. But he figured out a way to do it. He had an instant connection with the players."
Sullivan's first order of business was to command the respect and attention of the room. That was his predecessor Mike Johnston's fatal flaw. Then it was to hand over the keys of the offence back to Crosby and Evgeni Malkin and Phil Kessel.
"When you go through a tough experience and you don't meet expectations and there's a coaching change, it's tough for everyone," Sullivan said. "It's a hard environment to come to the rink every day. These are proud guys. They want to work hard and do well and win for their fan base and their families and everyone involved. That was a different circumstance for all of them."
It was a healing process that took place, a salve that took time to set in. The Penguins lost four of their first five games under Sullivan. They didn't lose two in a row again in regulation until the Eastern Conference final against Tampa Bay.
It was a lesson in perseverance, yes, but forward Eric Fehr said it was "more about being hot at the right time." The Penguins closed the season with a 47-20-5 run, including playoffs, since Christmas.
"We fought through a lot of stuff," Bonino said. "We had injuries. We had 'Duper' (Pascal Dupuis) retire. We had a lot of things go wrong. I think it's a testament to everyone in the room and the character that we kept going."
They kept going against all odds.
Think about it: Crosby passed the Stanley Cup to Trevor Daley, Pascal Dupuis and Marc-Andre Fleury in succession. None of those three played in the Cup clincher.
Daley, 33, hobbled around on his fractured leg from the round prior against Tampa Bay. He was the oldest player on the team without a Cup, but Crosby said he also chose him as the first guy because Daley's ailing mother wanted to see him win it so badly. Dupuis held his retirement press conference due to blood clots on the day of Sullivan's first game.
Fleury, the longest-tenured Penguin, was passed over by rookie Matt Murray because of an untimely concussion prior to the playoffs.
It seems so long ago now, but Jeff Zatkoff led the Penguins to their first of 16 playoff wins so many moons ago. He outlasted Henrik Lundqvist and the New York Rangers.
"It was a little bit of a rollercoaster," Zatkoff said. "I think that's what made our team so successful. It seemed like someone new stepped up in all 16 wins."
Who would have thought that in December?
"We started off rough," Zatkoff said. "I think we didn't have an identity. We didn't know what we were. I think once Sully came in, we found an identity. He just has a presence in that locker room. We started rolling. I just felt that when we got to our game, there wasn't that many teams that could play with us."
Strangely, the Penguins may never have gotten rolling without an injury to Malkin. He missed nearly two months with a leg injury, making the "HBK Line" of Carl Hagelin, Bonino and Kessel an accidental combination.
All three of those players were plucked off the scrap heap, from Anaheim, Vancouver and Toronto. And even Rutherford, who many thought was walking the tight-rope with bold acquisitions.
"Second chances aren't a bad thing," Rutherford said. "We got Hagelin; we were just hoping he was the same guy from the Rangers. He was. Look at Justin Schultz; he's a long way from his Edmonton days now. Too many people beat up on people having a tough time."
Tough times melted Sunday into a summer of celebration. The Penguins can point the doubters to an indelible mark on the best trophy in sports, their redemption for all to see.
"There was a lot of noise and critics out there suggesting that these guys didn't have what it took," Sullivan said. "I'm incredibly happy for these guys now, because they can stand out there. They proved everybody wrong."
Contact Frank Seravalli on Twitter: @frank_seravalli