Rejuvenated Price bigger than loss in Julien's return
The Montreal Canadiens were downed by the Winnipeg Jets 3-1 in a Saturday matinee that denied Claude Julien a win in his first home game at Bell Centre in 11 years. Final score aside, the Canadiens showed signs of life in their first action since Julien replaced Michel Therrien behind the bench on Tuesday.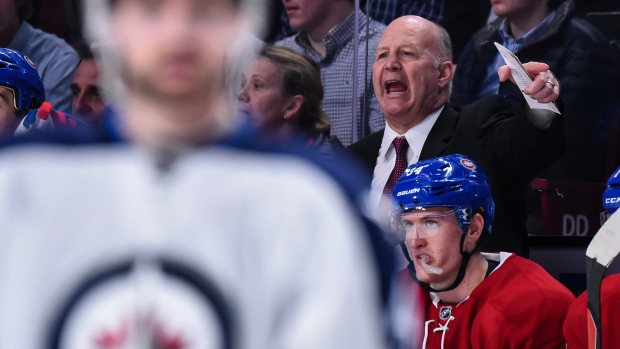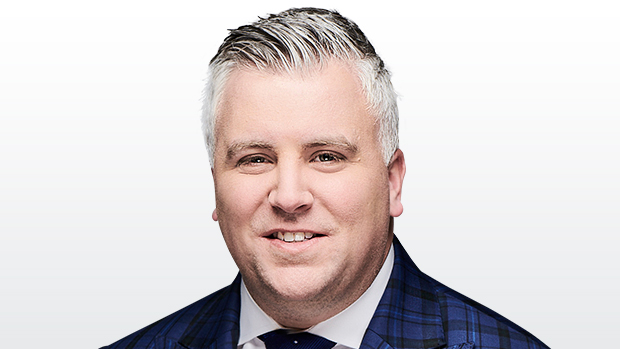 MONTRÉAL — The least the Hockey Gods could have done was given Claude Julien a 7 o'clock start on Saturday.
As if the transition from being fired as the NHL's longest-tenured coach to hiding away in Vermont to diving back into the deep end of the pool in Montreal wasn't enough for the span of one week, Julien was robbed of five extra hours of preparation.
Twenty-two hours. That's all he got, from the moment his Canadiens stepped onto the ice for his first practice on Friday afternoon until the puck dropped Saturday against the Winnipeg Jets, to cram for a test in front of 21,288 people.
"It was a tough task, a time limit," Julien said. "It happened fast."
When the Bell Centre siren sounded after a 3-1 loss, which denied Julien a win in his first home game there in 11 years, the Canadiens were booed off the ice as the 13th NHL team to lose their first game out of the five-day bye week in 16 tries (3-11-2) this season.
"I heard it," captain Max Pacioretty said. "That's their choice."
The Montreal market is a beast unto itself. But to expect wholesale changes in that 22-hour timespan was not only unrealistic, but unreasonable - not with the deep cracks in the Canadiens' psyche that the team and coach admitted existed on Friday.
Julien is a hockey coach, not a miracle worker.
On Saturday afternoon, the Canadiens played by and large the same way they did for most of their last five weeks under Michel Therrien. There were tentative moments, hairy defensive zone sequences, questionable decisions with the puck. But also flashes of offensive brilliance and speed, coupled with other signs of life.
None were more important than goaltender Carey Price reverting to form.
"Our timing was missing today. That was obvious," Julien said. "There are a lot of things that we can talk about that we need to improve, but there were some good things as well. When you look at Carey Price, he was excellent today."
Price apparently wasn't kidding when he said on Friday that Montreal's reboot "felt like a new season."
He looked like the Price of old, stopping 30 of 32 shots, including at least three separate five-bell saves in the first period alone when his hesitant teammates were under siege.
Price was sharp, seemingly more comfortable, more in control than when we last saw him. That was when he was playing perhaps his worst stretch of hockey in three years with just an .894 save percentage in his final 18 appearances under Therrien.
His rejuvenation may have as much to do with the five days away from the rink as it did the regime change behind the bench.
"I think me personally, I felt a lot better," Price said. "Physically, I felt a little bit better, not as worn down. It's always good to get some time off, to get refocused. I didn't even think about hockey at all. I just put it at the back of my mind and that's what I do in the summertime. It's good to take a break from hockey every once in a while."
Price said he felt the Canadiens were again "overthinking the game a little bit too much." He alone holds the ability to serve as a cover-all, to smooth over the seams that will appear as Julien begins to install his system over the next few weeks.
The changes implemented on Saturday were just minor tweaks. Julien admitted to changing the penalty kill format from a diamond formation to a box, plus placing a different emphasis on defensive zone exits. The Habs noticeably used to the middle of the ice more to get up and out of their end.
"It wasn't perfect. It was a start," Julien said. "The players started to understand what we wanted to do … I found we were in-between in a lot of areas and we weren't quite sure. That's not system. It's confidence."
Montreal's fragility is why this transition was bound to be a little bit of a longer process than the almost instant results enjoyed in St. Louis, Boston and Brooklyn, who entered Saturday a combined 19-4-2 since their coaching changes. The Canadiens also arguably have more potential than all three of those teams.
Julien followed through on his promise to not prejudge players, to make his own evaluations. Nathan Beaulieu played the next shift after his second period slip-up resulted in a shorthanded breakaway goal for Joel Armia. Julien eventually put Philip Danault back on the top line for the third period, but Alex Galchenyuk was there to start and setup the Habs' first goal on the shift directly following an egregious turnover.
"His message is precise, it's positive," Price said. "We know we can be better than that. But it's going to be a process."
Getting Price back was the first step in the process. His recovery to Vezina-level Price will be worth way more in the long run than any superficial tweak that 22 hours could provide.
"I think this team is a much better team than you saw today and they will be better," Julien said. "I can give you examples of last year with Pittsburgh, where a new coach came in and (they) struggled a little while until things were in place. I need to get some things in place that I'd like to see. Hopefully things turn around, and maybe, hopefully, we get the same result."
Contact Frank Seravalli on Twitter: @frank_seravalli