Redblacks 'missed out on a gem': Lions' Johnson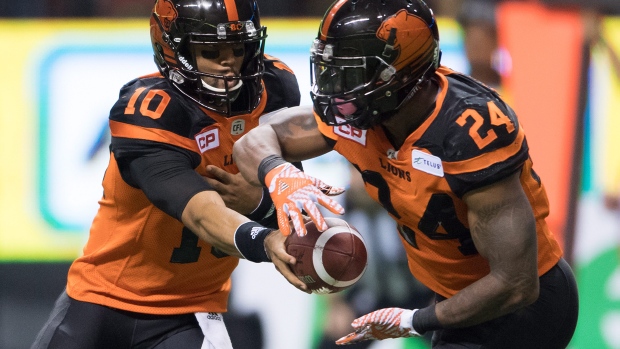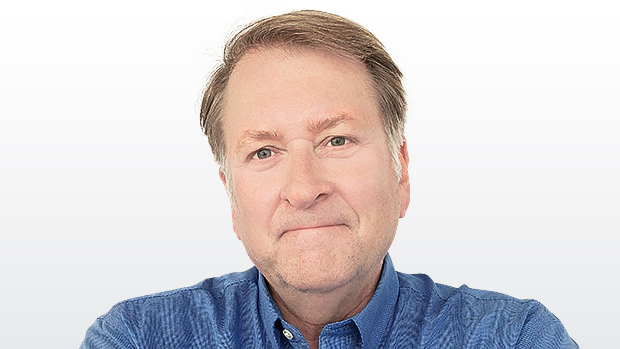 OTTAWA — BC Lions running back Jeremiah Johnson was asked if his upcoming game against his former Ottawa Redblacks teammates Saturday (12:30 p.m., TSN, 10:30 a.m pre-game, TSN 1040) amounted to a triumphant return.

The question produced a bemused look because the answer required some context.

In the things that matter most to the 30-year-old tailback, Johnson has authored a number of triumphs. They range from a wife, two children and a stable family life, which includes getting the chance to play closer to home upon signing with the Lions before the 2016 season.

Other achievements include escaping the street-gang existence in suburban Los Angeles as a youth, and living in a single-family home with a mother who kept her kids straight while working on her master's degree. Yet another victory includes going from a free-agent outsider with the Lions last season to being named as a co-captain prior to the start of this campaign.

Nonetheless, the CFL's third-leading rusher arrived for his first game against Ottawa – his most recent former team after the Toronto Argonauts – in a far better position to define success on the field than when he left the Redblacks after the 2015 season. Even if he needed a reminder about a more difficult football past, which included a start to his Lions stay that seemed familiar to all his others, Johnson was in a good spot.

When he first arrived in the CFL in 2014 with the Argonauts, Johnson was part of a running back rotation that included Steve Slaton and Curtis Steele, two other players with NFL experience.

In Ottawa, the carousel was even busier. Jonathan Williams, Roy Finch, Chevon Walker and Travon Van were just a few of the running backs that Johnson competed with for playing time. A foot injury late in 2015 forced him into the discard pile behind William Powell.

Johnson remained committed to the Redblacks, however. In his final game in Ottawa, he wore an eyeblack that described what the team meant to him. "Family," it said.

Therefore, it was easy to adapt when Lions coach/GM Wally Buono elected to use a backfield tandem last season that included Anthony Allen. Johnson didn't know any other way, even if he admitted this year that he found the concept difficult to swallow.

But because of how he handled the revolving door, which included a heart-to-heart with Buono about his duties with the Lions prior to signing a new contract, that rotation is part of the past. And, for the first time, Johnson goes back to playing against a former club in a role that is in direct contrast to any he has had in the past – as an established threat without having to look over his shoulder.

Triumphant return? Sure. It just depends on your definition of success.

Having watched as Allen played both games against Ottawa last season, Johnson relishes the chance to play his former team. But he isn't obsessing over the Redblacks not asking him to play in the 2015 East Division final when he was healthy enough, either. At least, not at first.

"I'm welcoming the fight," Johnson said, after first offering the standard belief that the game with Ottawa is just like any other CFL game. "A perfect situation for me is making it known that (the Redblacks) missed out on a gem and B.C made the right decision. I want to do my job and do it in a great fashion. It's more, 'Hey, look what you missed out on.' I'm going to try and put it on them."

Personal victories be damned – at least for a few hours on Saturday. If he thinks about it long enough, Johnson indeed has a score to settle.

"I'm sure he's anxious," said Lions receiver Chris Williams, who was Johnson's teammate in Ottawa and also left the Redblacks in free agency. "When a team doesn't believe in you for whatever reason, you take that to heart. You might not have that intent to say, 'I'm going to show you,' but it ends up being that way."

So it goes in a similar vein for the Lions, who believe they are better than a 5-4 club but know they have been mediocre at best during their current two-game losing streak.

"This team knows how good it can be and that's the frustrating part the last two weeks," Williams said. "We definitely didn't show up in Saskatchewan and we didn't do enough to win (against Calgary)."

Those sentiments resonate with Buono these days. He doesn't, however, believe that the Ottawa assignment represents one thing for the Lions and another for his tailback.

"I don't want to be derogatory but a lot of good running backs are being produced every year. That position is not difficult to (recruit)," Buono said, when asked about Johnson.

But if he, too, thinks about it a bit longer, Buono is willing to recognize the advancements Johnson has made since joining the Lions.

"It's being consistent when you get the opportunity. Jeremiah has made the most of it because he's been productive and stayed healthy. Jeremiah is a much bigger guy and has much more of a focus on what it takes to win."

It's a triumphant return all right, but it all depends on how you react to the question.

LIONS TALES: BC wanted to nurse an arm injury to Hunter Steward into next week's bye, but injuries elsewhere on the offensive line have again shelved that idea. Centre Cody Husband, arguably the Lions' best offensive lineman so far this year, will not play Saturday due to a hamstring issue, meaning Charles Vaillancourt will replace him, with Steward returning to his former left guard spot instead of serving as a backup … Rookie receiver Maurice Morgan was cut this week after an unproductive debut in the loss to Calgary and Buono said the Lions will discuss further roster moves during the bye week, even before NFL teams begin making cuts … Veteran DL Ricky Foley said he will undergo arthroscopic knee surgery during the break and may not be available when the Lions resume their schedule Sept. 8 at home against Montreal.