Report: Anunoby could sit until ECF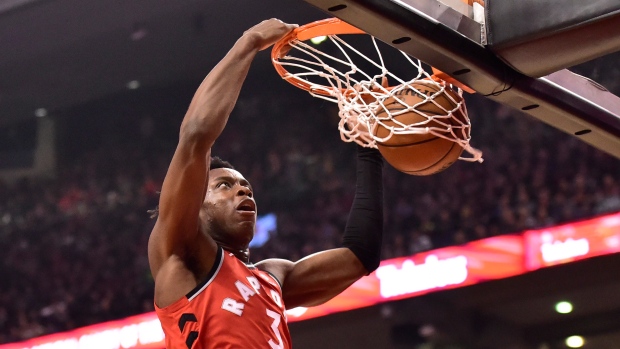 According to ESPN's Adrian Wojnarowski, Toronto Raptors forward OG Anunoby could be unavailable in the playoffs until a potential berth in the Eastern Conference finals after undergoing an emergency appendectomy.
The Raptors face off against the Orlando Magic tonight to kick off Game 1 of their first-round series.
Anunoby underwent the emergency appendectomy on Thursday after being diagnosed with acute appendicitis.
The 21-year-old has been averaging seven points per game this season and 2.9 rebounds in his sophomore season with the Raptors.