Report: Ball may be open to talking with other teams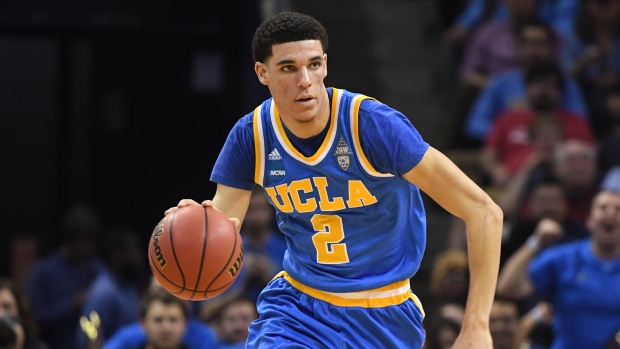 Lonzo Ball to the Los Angeles Lakers may not be a done deal after all. The UCLA Bruins standout is considering talking to teams below the Lakers in the lottery according to a report from ESPN.
The point guard worked out for the Lakers last week but has not worked out for any other team. He has a second workout scheduled for Friday, where LaVar Ball is expected to meet with Lakers' management as well.
Both Ball and his family have been open about his desire to play for the Lakers.
Ball, 19, reportedly intends to gauge the Lakers' interest in him as the No. 2 overall pick and then will decide on workouts or meetings with other lottery teams. Per ESPN, the Boston Celtics – who own the first overall pick – will not be one of those teams.
While Washington Huskies guard Markelle Fultz is projected by many to go No. 1, names like De'Aaron Fox (Kentucky) and Josh Jackson (Kansas) have been shooting up draft boards and could potentially challenge Ball's chances of going to the Lakers.
Los Angeles already drafted point guard D'Angelo Russell at No. 2 back in 2015. Should the Lakers take Ball, it's likely that Russell's role will change or he will become avaliable in a trade.
In 36 games with the Bruins, Ball averaged 14.6 points per game on 51.1 per cent shooting while dishing out 7.6.
The NBA Draft will take place on June 22 at the Barclays Center in Brooklyn, New York.