Report: Bengals targeting Rams' Taylor as next head coach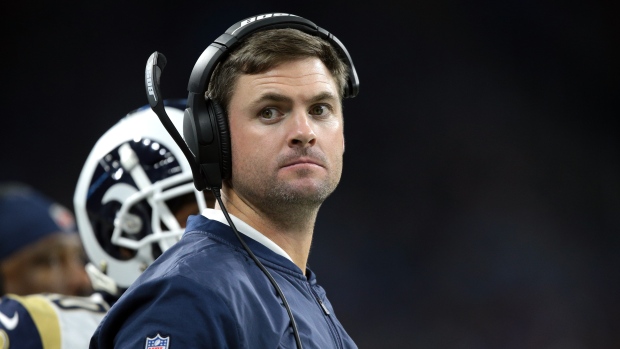 The Cincinnati Bengals are targeting Los Angeles Rams quarterbacks coach Zac Taylor as their next head coach, according to a report from ESPN's Adam Schefter.
The Bengals cannot officially hire Taylor until the Rams' season ends, but Schefter added he is their preferred choice and it is his job to lose.
Prior to coaching the quarterbacks this season, the 35-year-old Taylor was the Rams' assistant wide receivers coach in 2017.
Taylor also coached with the Miami Dolphins for four years from 2012-2015, serving as the team's quarterbacks coach and interim offensive coordinator.