Bolts waive Dotchin for breach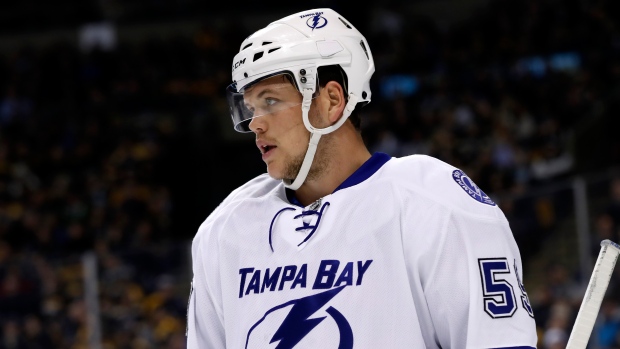 The Tampa Bay Lightning have placed defenceman Jake Dotchin on waivers for the purpose of contract termination, according to multiple reports.
Joe Smith of The Athletic reports Dotchin had a "material breach" of his contract, leading to this move by the Lightning. He adds it "sounds like" the Lightning were unhappy about Dotchin's conditioning upon reporting to training camp.
The 24-year-old appeared in 48 games for the Lightning last season, posting three goals and 11 assists. He averaged 16:29 of ice time per game in the regular season and did not dress for the team in the postseason.
Dotchin was entering the final season of a two-year, $1.625 million contract signed with the Lightning last summer. The right-hand shot will be an unrestricted free agent once his contract termination is complete.
The Lightning drafted Dotchin in the sixth round of the 2012 NHL Draft.