Report: Brewers make offer to Darvish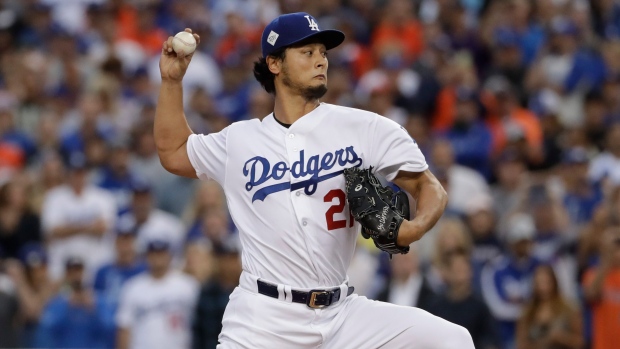 The Milwaukee Brewers have reportedly made a contract offer to free agent pitcher Yu Darvish, according to Ken Rosenthal of The Athletic.
The 31-year-old posted a 10-12 record with a 3.86 ERA and 209 strikeouts over 186.2 innings pitched with the Texas Rangers and Los Angeles Dodgers in 2017.
The Rangers traded Darvish to the Dodgers at the Trade Deadline on July 31.
Darvish was a part of L.A.'s playoff rotation and was strong in the first two rounds, but dropped off in the World Series against the Houston Astros.
The native of Japan posted a 0-2 record, allowing eight earned runs over 3.1 innings, in the Fall Classic and was the losing pitcher in Game 7.
Darvish is coming off a six-year, $60 million contract.