Report: Browns' vets prefer Osweiler at QB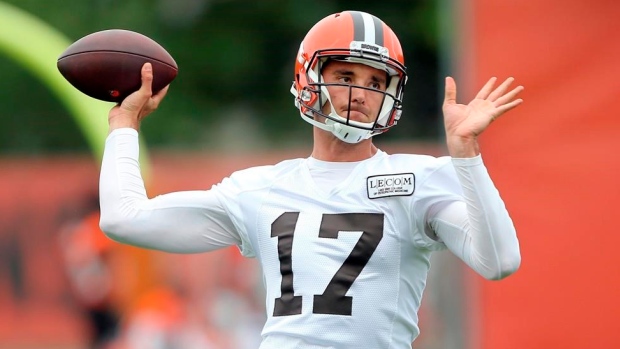 Upon acquiring once heralded quarterback Brock Osweiler this off-season, multiple reports suggested that the Cleveland Browns would trade the QB before the start of the regular season.
But now, with Week 1 set to kick off in a little over two weeks, Osweiler seems like a longshot to be moved and reportedly has the inside track at the Browns' starting gig, according to the NFL Network's Ian Rapaport.
Prior to the Browns' preseason game versus the New York Giants Monday, Rapoport tweeted that Osweiler could "lock up" Cleveland's starting job with a sound performance versus the Giants, as the veteran has received a vote of confidence from his teammates.
The former second-round pick did not perform well in the game though, finishing his outing six-for-eight for 25 yards while throwing an interception. He was replaced after just two series by rookie DeShone Kizer, who was impressive in the Browns' first preseason game.
Osweiler reportedly signed a $72 million contract with the Houston Texas ahead of the 2016 season. He struggled as Houston's starter and ultimately lost the starting job late in the season.
The Texans traded Osweiler to the Browns this off-season in a move perceived by many to be a salary dump.