Report: Capitals to start Holtby in Game 3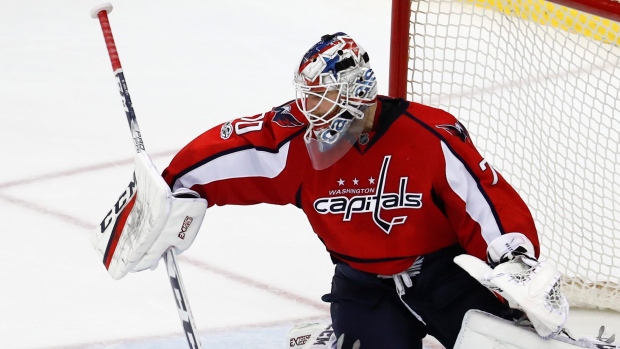 The Washington Capitals will start Braden Holtby in net in Game 3 against the Columbus Blue Jackets Tuesday, according to a report from Washington Post reporter Isabelle Khurshudyan.
Holtby replaced Philipp Grubauer in the Caps' 5-4 overtime loss to the Blue Jackets in Game 2 after Grubauer allowed four goals on 22 shots. Grubauer started Game 1 of the series, also a Washington loss, and allowed four goals on 27 shots.
The Capitals originally went with Grubauer to start the playoffs over Holtby, who opened the year as the team's starter, because of Holtby's struggles down the stretch this regular season. The 28-year-old had a .886 save percentage over his final 17 starts of the season starting Feb. 1 with an 8-7-2 record.