Report: Cardinals expected to pursue trade for Donaldson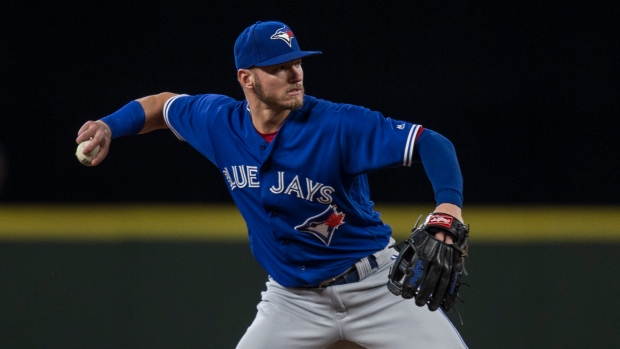 The Toronto Blue Jays may be expecting a call from the St. Louis Cardinals this off-season.
According to a report from Bob Nightengale of USA Today, the Cardinals are expected to strongly pursue Blue Jays third baseman Josh Donaldson this winter.
Nightengale said the Cardinals will target Donaldson as a badly-needed slugger for the middle of their lineup.
Donaldson is entering the final year of arbitration with the Blue Jays before he becomes a free agent ahead of the 2019 season.
The 31-year-old has batted .272 with 33 home runs and 77 RBIs in 111 games with the Jays this season. The Jays will have to decide whether to sign the former AL MVP to a contract extension, trade him, or go into next season with him on a one-year deal this winter.