Report: Chargers to announce move to LA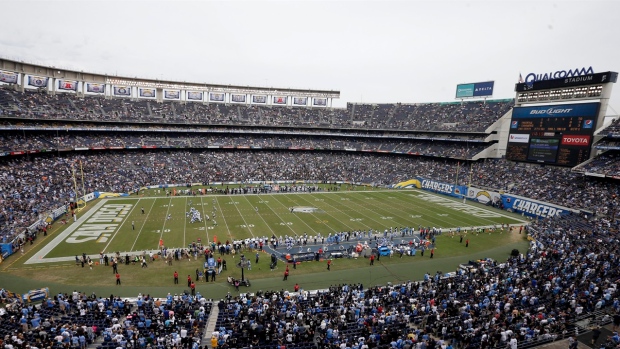 Right when it looked like the Chargers could stay in San Diego, it appears they are headed to Los Angeles.
According to a report from Adam Schefter, the Chargers plan to announce as early as Thursday they are moving to Los Angeles. The news comes just days after reports of optimism the team would stay in San Diego, at least for the next couple seasons.
The Chargers will join the Rams in Los Angeles. The Chargers will reportedly play at the StubHub Center on the campus of California State University the next two seasons. They will share the new Inglewood Stadium with the Rams upon its completion, expected to be in 2019.
After the Rams moved to Los Angeles at the conclusion of last season, the Chargers had the first right to decide whether they would join the Rams in Los Angeles before that option was presented to the Oakland Raiders if the Chargers declined.