Report: Chiefs signing ex-Bills WR Benjamin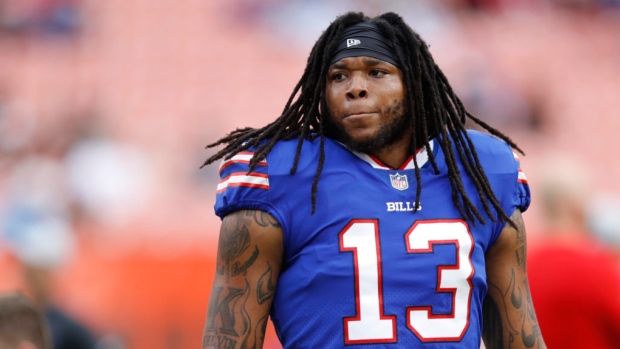 Kelvin Benjamin has apparently quickly found a new home.
The free-agent wide receiver is signing a one-year deal with the Kansas City Chiefs, according to ESPN's Adam Schefter.
The 27-year-old Benjamin was relased by the Buffalo Bills on Tuesday and had gone unclaimed on waivers.
Benjamin, who recorded just 354 yards and a touchdown on 23 receptions this season with the Bills, struggled since being traded to the team from the Carolina Panthers ahead of the 2017 trade deadline.
Over his 18 career games with the Bills, Benjamin totaled just 571 yards and two receiving touchdowns. He fared much better with the Panthers, who selected him in the first round of the 2014 draft. In his rookie season with Carolina, Benjamin surpassed the 1,000 yard receiving mark as a rookie and nearly did so again during the 2016 campaign.
The AFC-best 10-2 Chiefs' decision to sign Benjamin is perhaps motivated by the health of fellow wideout, Sammy Watkins, who missed the Chiefs most recent outing and has been limited in practice this week as well ahead of Kansas City's game on Sunday against the Baltimore Ravens.