Report: Chiefs to acquire, extend DE Clark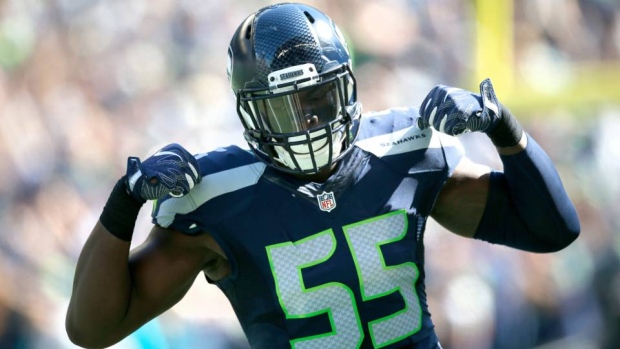 The Kansas City Chiefs have acquired Seattle Seahawks defensive end Frank Clark, according to Adam Schefter of ESPN.
According to Schefter, the Chiefs will send their first-round pick, a 2020 second-round round pick and the two teams will swap third-round picks in the deal.
The Chiefs own the 29th overall selection in Thursday's draft and two second-round selections. They will send the lower of the two second-round selections to Seattle.
He must pass a physical before Thursday's NFL Draft for the deal to become official.
Following news of the pending deal, Clark and the Chiefs reached an agreement of five years and $105.5 million with $63.5 million guaranteed according to Schefter. The deal is similar to the extension DeMarcus Lawrence reached with the Dallas Cowboys (five years, $105 million, 65 million guaranteed) earlier in the off-season.
The 2015 second-rounder had a career-high 13 sacks for the Seahawks last season. He posted 19 sacks over the previous two seasons.
He was drafted in the second round (No. 63 overall) by the Seahawks out of Michigan in the 2015 draft.