Report: Collison agrees to sign with Pacers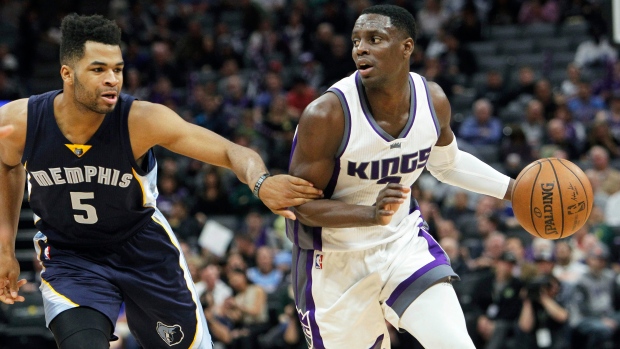 Free agent point guard Darren Collison has agreed to sign a two-year, $20 million contract with the Indiana Pacers, according to ESPN's Adrian Wojnarowski.
The 29-year-old averaged 13.2 points, 4.6 assists, 2.2 rebounds and 1.0 steals in 68 games with the Sacramento Kings in 2016-17, his third with the team.
Collison has averaged 12.7 points, 4.8 assists and 2.6 rebounds over 563 career games in the NBA with the New Orleans Hornets, Indiana Pacers, Dallas Mavericks, Los Angeles Clippers and Kings.
Last month the Pacers traded their best player in Paul George to the Oklahoma City Thunder for Victor Oladipo and Domantas Sabonis.