Report: Colts' Luck ruled out for Week 2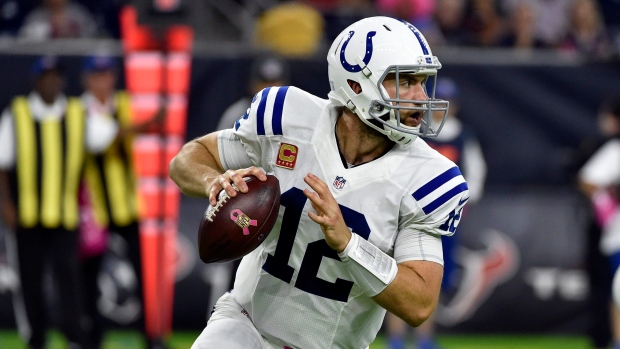 Indianapolis Colts quarterback Andrew Luck has been ruled out for the team's Week 2 game against the Arizona Cardinals, according to a report from ESPN's Adam Schefter.
Schefter adds that it doesn't sound like Luck is close to playing anytime soon.
Luck spent the offseason rehabbing his shoulder and despite being taken off the physically unable to perform list ahead of Week 1, has still yet to practice with the team.
In Luck's absense, Scott Tolzien and Jacoby Brissett saw action in the team's 46-9 loss to the Los Angeles Rams.
Tolzien finished 9/18 for 128 yards and two interceptions. Brissett, acquired from the New England Patriots ahead of the season, finished 2/3 for 51 yards. It's unclear at this point who will start in Week 2 for Indianapolis.