Report: Cousins out of playoffs with torn quad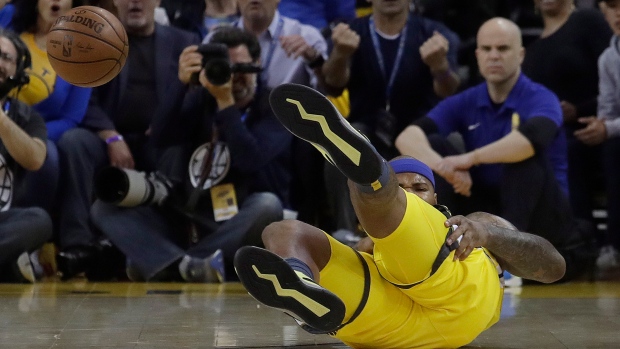 The Golden State Warriors' worst fears were confirmed on Tuesday.
Forward DeMarcus Cousins has been diagnosed with a torn left quad following an MRI, according to The Athletic's Shams Charania, sidelining him into next season.
The injury occurred during the Dubs' 135-131 Game 2 loss to the Los Angeles Clippers in which the Warriors blew a 31-point lead. Midway through the first quarter, Cousins attempted to chase down a loose ball and fell to the floor. He attempted to keep going, but could not.
It was only Cousins' second career playoff game in his nine NBA seasons.
The series is tied 1-1.