Report: Cowboys will use franshise tag on Lawrence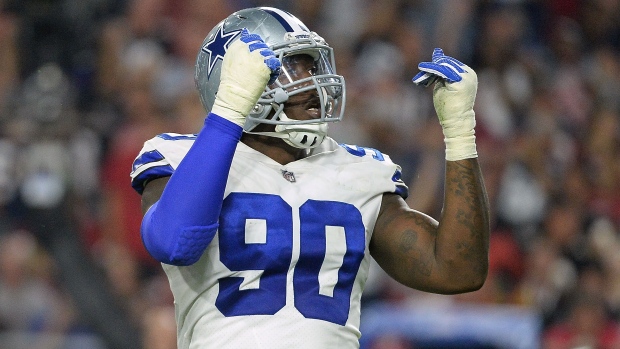 The Dallas Cowboys will use the franchise tag on defensive end DeMarcus Lawrence, according to David Moore of the Dallas Morning News.
Moore adds that the Cowboys will not place the tag on Lawrence initially when the window for teams to do so opens Tuesday, but they will by March 6 with a goal of eventually reaching a long-term deal with Lawrence.
The deadline for teams to reach a deal with franchised tagged players is July 16.
Lawrence, 25, is entering his fifth season after being drafted by the club in the second round of the 2014 draft (34th overall). For his career, Lawrence has posted 84 tackles and 23.5 sacks.