Report: Felder suffered collapsed lung in Phoenix bout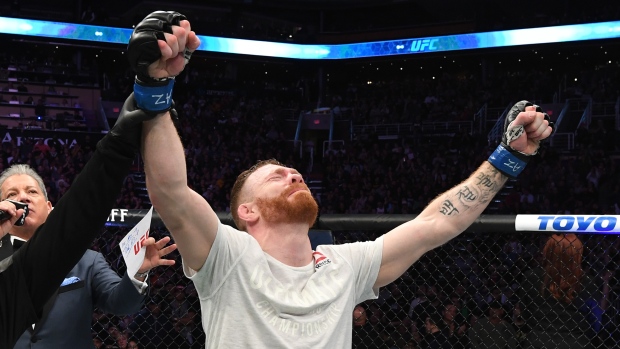 Paul Felder suffered a collapsed lung late in his fight against James Vick in the co-main event of Sunday's Fight Night Phoenix, his manager told ESPN's Ariel Helwani.
Felder's manager Brian Butler told Helwani that doctors believe the injury occurred in the third round after taking a punch to the ribs.
The 34-year-old will be held in a hospital an extra day for observation.
Felder got back into the win column on Sunday with a unanimous decision victory over Vick, he has won four of his last five fights.
As a result of his injuries, Felder will not be part of the commentary team for the UFC's upcoming show in Prague.