Report: Ferguson, Pettis bout targeted for UFC 229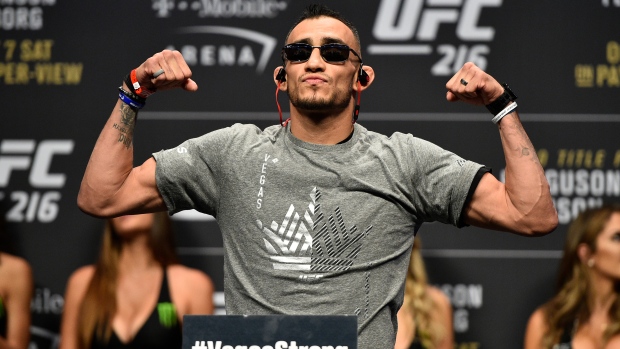 Former interim UFC lightweight champion Tony Ferguson will reportedly make his return to the Octagon at UFC 229 against Anthony Pettis, himself a former lightweight champion, according to a report by MMAJunkie.com.
Ferguson was slated to face Khabib Nurmagomedov at UFC 223, but was forced out of the bout with a knee injury. He was stripped of the belt and Nurmagomedov was named the undisputed champion with a victory over Al Iaquinta, who stepped in as a late replacement.
UFC 229, which takes place at T-Mobile Arena in Las Vegas on October 6, will be headlined by Nurmagomedov's first defence of the lightweight title against the returning Conor McGregor.
Ferguson was last in the Octagon on October 7 of last year when he captured the interim lightweight belt with a third-round, submission victory over Kevin Lee at UFC 216.
The 34-year-old is on a 10-fight winning streak that stretches back to May of 2012 when he last tasted defeat via a unanimous decision against Michael Johnson.
Pettis won his last bout, a second-round, submission victory over Michael Chiesa at UFC 226 in July.
The 31-year-old is 2-1 since returning to the lightweight division with an additional win over Jim Miller and a loss to Dustin Poirier.
Pettis defeated Benson Henderson for the lightweight title at UFC 164 in August of 2013 and successfully defended the belt once before losing it to Rafael dos Anjos at UFC 185.