Fitzpatrick returns as Bucs' backup QB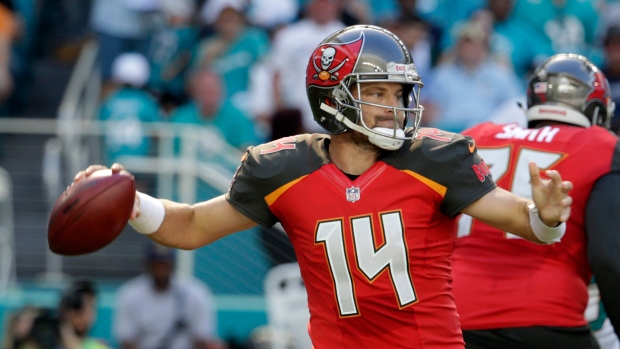 Ryan Fitzpatrick has re-signed with Tampa Bay Buccaneers and will keep his role as Jameis Winston's backup next season.
Fitzpatrick, a Harvard product, is a veteran of 13 seasons in the NFL.
In Fitzpatrick's first season with the Bucs, he played in six games with three starts, finishing with a 2-1 record. The 35-year-old was 96-163 for 1,103 yards and seven touchdowns to three interceptions last year.
In 13 NFL seasons, Fitzpatrick has 26,991 passing yards and 173 touchdown passes to 136 interceptions in 133 games (119 starts), split between the Bucs, New York Jets, Houston Texans, Tennessee Titans, Buffalo Bills, Cincinatti Bengals, and St. Louis Rams.