Report: Fizdale to interview with Knicks, Suns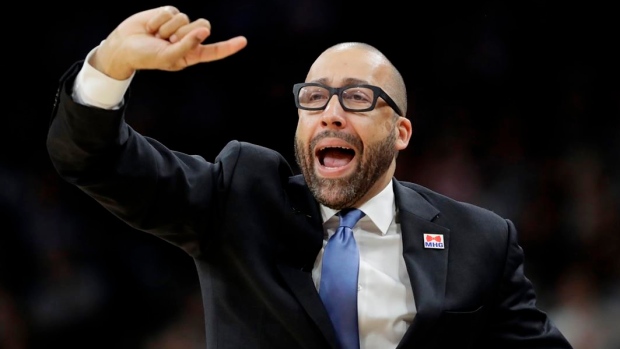 David Fizdale's return to the NBA could be on the horizon.
Mark Medina of The Mercury News reports that the former Memphis Grizzlies coach will interview for the coaching vacancies with the New York Knicks and Phoenix Suns next week.
The 43-year-old Los Angeles native was fired by the Grizzlies on November 27, shortly into his second season with the club.
Fizdale entered the NBA as as assistant with the Golden State Warriors in 2003 before joining the Atlanta Hawks in the same capacity. In 2008, Fizdale joined the Miami Heat and was promoted to associate coach that same year when Erik Spoelstra assumed the head coaching job upon Pat Riley's retirement from the bench.
With the Heat, Fizdale was a part of two NBA Championship-winning teams in 2012 and 2013.
He joined the Grizzlies in 2016, leading the team to a 43-39 record and a trip to the postseason. Fizdale was fired only 19 games into the 2017-2018 season following an eight-game losing streak and a falling out with Marc Gasol.
The Knicks job became available on Thursday upon the firing of Jeff Hornacek, while the Suns are looking for a permanent head coach after the firing of Earl Watson early into the season. Jay Triano, who succeeded Watson as the team's interim head coach, is also expected to interview for the position.
Fizdale is also expected to be brought in by the Charlotte Hornets, who fired Steve Clifford last week, to interview for their vacancy.