Report: Flyers contact ex-Kings GM Lombardi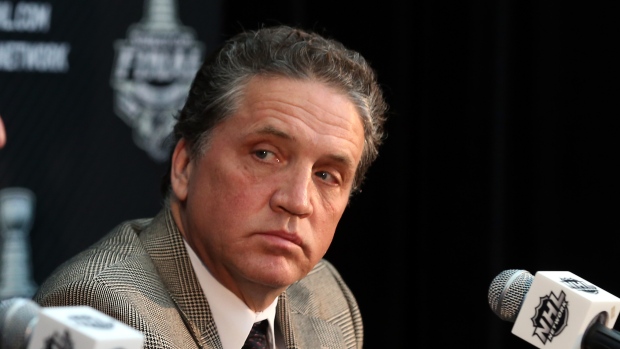 The Philadelphia Flyers have emerged as an unlikely suitor for former Los Angeles Kings general manager Dean Lombardi.
According to Dave Isaac of the Courier-Post, Flyers general manager Ron Hextall is waiting to hear back from Lombardi about a potential role with the team.
Lombardi had been with the Kings since 2006 when he was fired by the team last month. He assembled two Stanley Cup champion teams with the Kings.
Isaac notes it is unclear what role Lombardi would take within the Flyers organization.