Report: Giants' Beckham could miss opener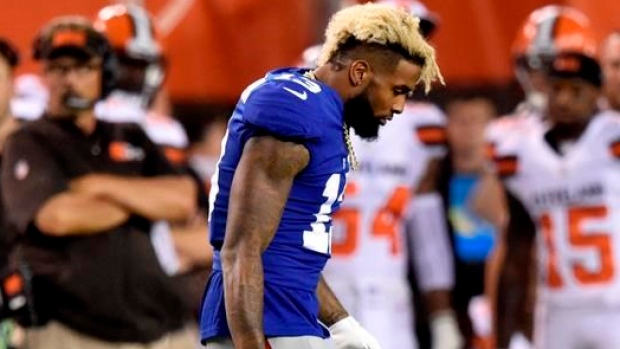 New York Giants wide receiver Odell Beckham Jr, who incurred an ankle injury Monday, could be sidelined when the team takes on the Dallas Cowboys Week 1, reports ESPN's Jordan Raanan and Dan Graziano.
A source told the pair from ESPN that it's "not out of the question he could miss a week or two of the regular season".
Beckham Jr. sprained his ankle after taking a hit against the Cleveland Browns.
Giants head coach Ben McAdoo said that Beckham Jr. had undergone an MRI, but wouldn't say more than the receiver will be evaluated day by day and that the team would see how he responds to treatment.