Report: Griffin likely to miss entire 1st round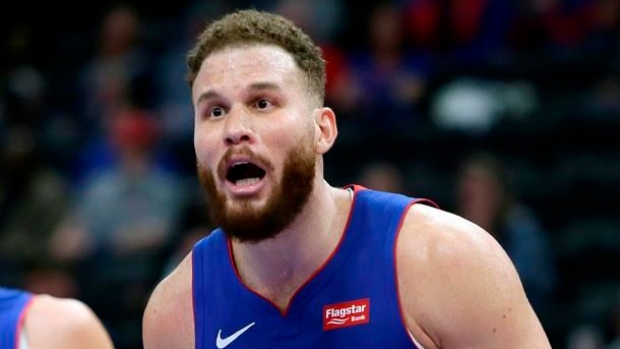 The Detroit Pistons might have their work cut out for them to battle back in their opening-round series.
According to Yahoo! Sports' Vincent Goodwill, Blake Griffin will likely miss the entire first round series against the No. 1 seed Milwaukee Bucks because of a left knee injury.
Griffin has battled the ailment for the last several weeks and missed the must-win season finale against the New York Knicks last week.
The Pistons were blown out 121-86 in the opening game Sunday night without the six-time All-Star.
Goodwell adds that Griffin will be listed as day-to-day for the rest of the series but there is a "slim chance" he will return to game action. It is unclear if he will require any sort of procedure in the off-season.
Griffin had a career-year this season, averaging 24.5 points per game to go along with 7.5 rebounds and 5.4 assists. He also shot a career-best 36.2 per cent from beyond the arc.
Game 2 in the series will go Wednesday evening from Milwaukee's Fiserv Forum before shifting back to Little Caesars Arena on Saturday.